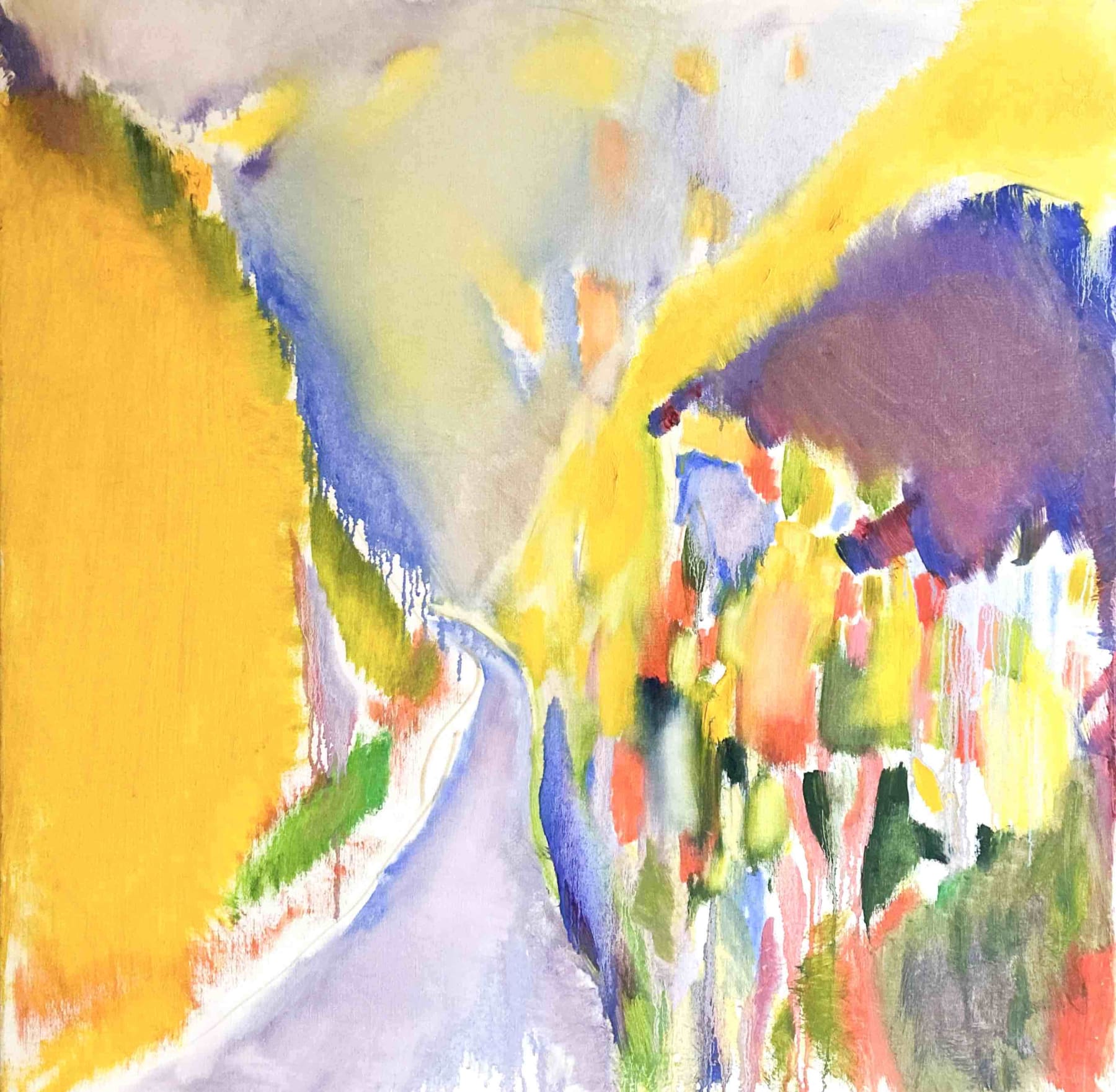 Artwork information
Dimensions
100 cm x 100 cm
Dimensions with frame
105 cm x 105 cm
Signature
Signed and dated on the back
Proof(s) of authenticity
Painting sold with a certificate issued by the artist's daughter, Madam Debré-Huerre.
State of conservation
Very good
Location
Bourgogne, France
Description
A beautiful oil on canvas painted by Olivier Debré in 1993. This painting is signed, dated and titled on the back: "O. Debré Vallée colorée 93".

This landscape by Olivier Debré, which tends towards abstraction, offers a harmonious composition with bright colors. The work is framed in a light wood American box that highlights it perfectly.
Provenance
Sale Modern and Contemporary Art Calmels Cohen of June 30, 2004, Drouot, Paris - French private collection - Painting sold by mutual agreement on November 17, 2006 to its current owner, French private collection.
Bibliography
Catalog of the sale "Modern and Contemporary Art", Calmels Cohen, 30 June 2006, Lot n°78, p.43.