Back to artists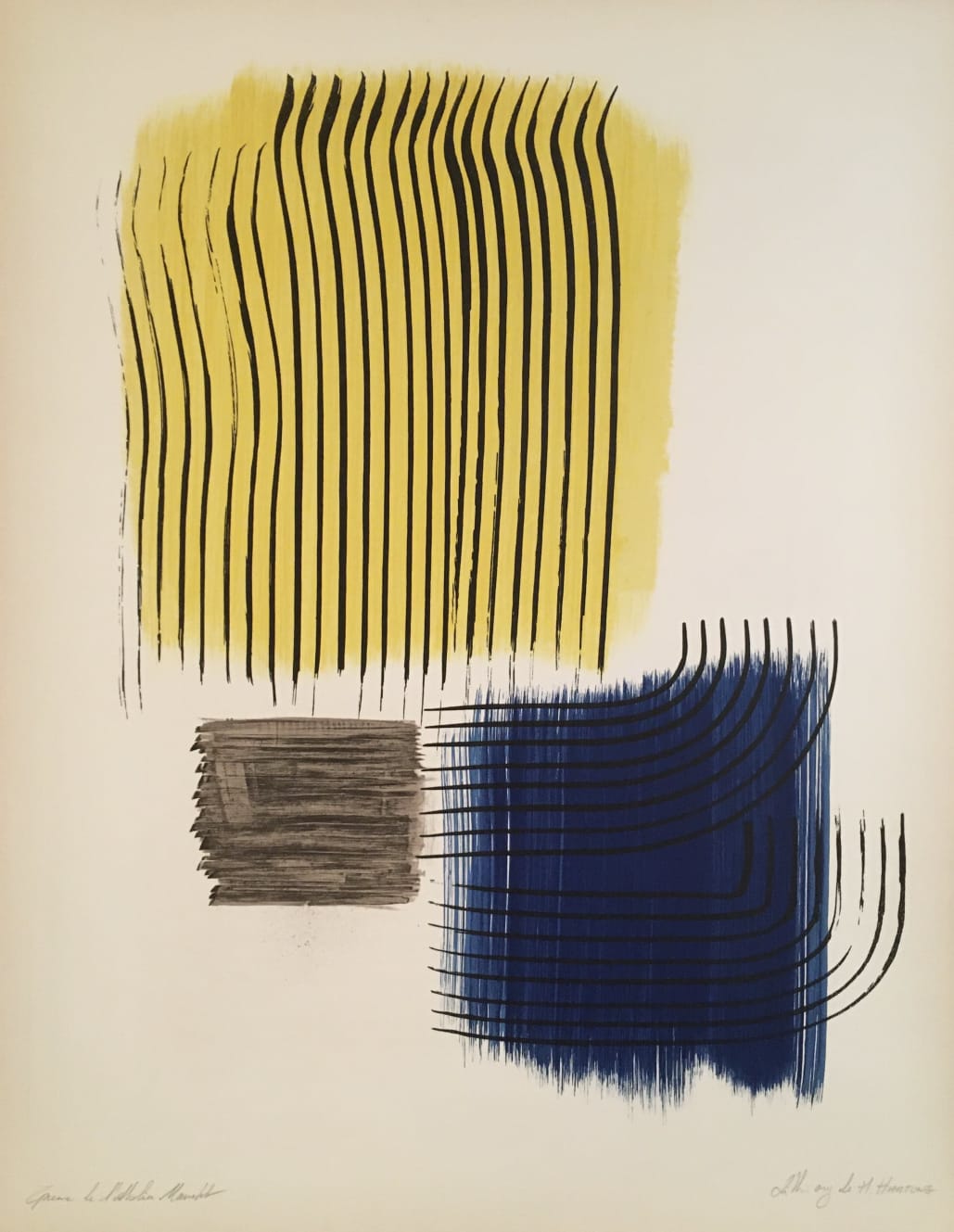 Hans Hartung
Famous artist
Born in 1904
Bio
Hans Hartung was born in Leipzig, Germany on September 21, 1904. He trained at the Akademie der schönen Künste in Leipzig between 1924 and 1926, and then at the Fine Arts Academy in Munich in 1928. In 1929, he married a young artist of Norwegian origin who, like him, came to study art in Paris.
Hans Hartung had his first solo exhibition in 1931 in Dresden, Germany. In 1932, sensing the rise of Nazism, he left Germany and decided to travel to Europe. In 1935, he chose to settle in Paris where he befriended artists such as Vassily Kandinsky, Joan Miró, Piet Mondrian and Alexander Calder.
In 1944, he joined the "légion étrangère", but he was injured and had to have his right leg amputated. In 1945, he obtained French nationality. In 1960, he was awarded the Grand Prix at the Venice Biennale.
In his first years of creation, Hans Hartung paints mainly abstract canvases and watercolors. After the Second World War, the artist uses painting to express his suffering and nightmares in abstract and lyrical painting. He covers his canvases with swirls, hatching, "large brownish or black masses" drawn with Indian ink, pastel or oil. He is convinced that only an informal painting can express the despair of the post-war period.
From the 1960s onwards, Hans Hartung produced large-format works in acrylic. He regularly uses combs, branches or even brooms to stigmatize the canvas. In 1968, he settles in Antibes, in a house he has imagined himself. In 1986, he paints a series of very colorful works.
In 1987, Anna-Eva Bergman, his wife, dies. Hans Hartung died on December 7, 1989 in Antibes. As he wished, his ashes were scattered in the Mediterranean Sea. Today, Hans Hartung is considered the leader of the Lyric Abstraction movement and one of the greatest artists of abstract art.
"Through these great forms that evaporate, stray or spread out in wide beaches, I tried to fix the dynamism and constancy of the forces that create matter, light and spirit. A subject that has always fascinated me." Hans Hartung
I want Art Shortlist to help me acquire a work by Hans Hartung