Back to artists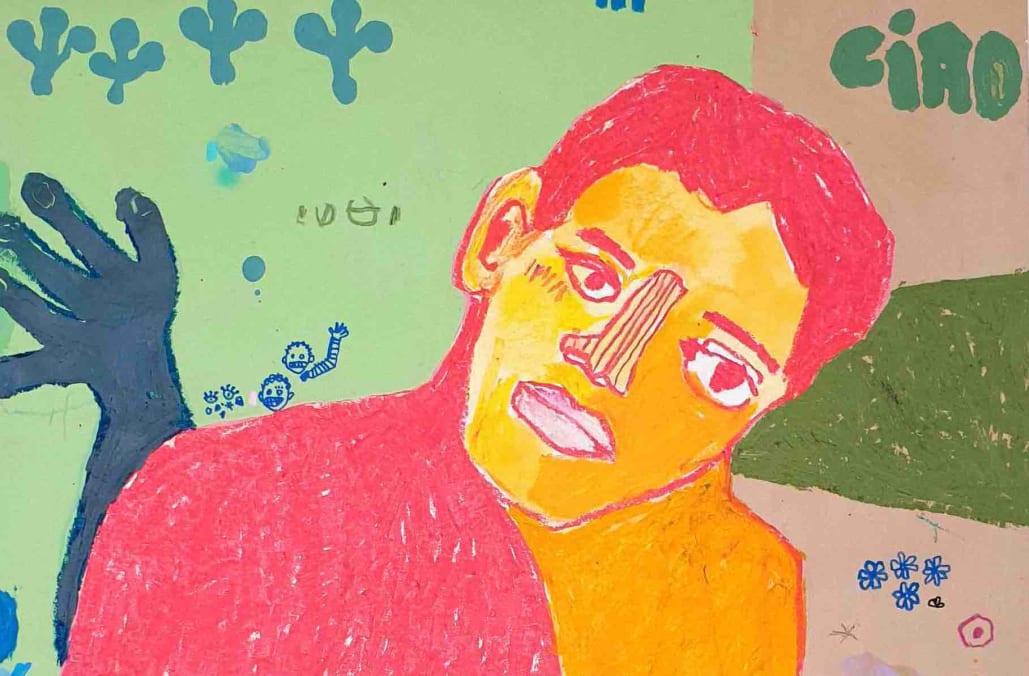 Jéko
Emerging artist
Born in 1994
Bio
Jéko is a French artist, he grew up in the Paris region, more exactly in the south of Paris. He has always scribbled innocently on pieces of paper without any goal or precise aestheticism.
As a child, he was attracted by the graffiti he saw along the roads. All these shapes and colours fascinated him to such an extent that they still accompany him today.
One day, his mother gave him a canvas, a pot of blue paint and a black marker. It was this approach that gave him the desire to paint again and again.
It is thus by starting to paint that he became interested in the history of art, painters and their paintings.
Self-taught, he did not follow any artistic training, but nevertheless, he knows how to transcribe his emotions and thoughts through his creations. Jéko's work is full of imagination and productivity.
"What touches me the most and what appeals to me first in everything I see are the colours and shapes."
In his studio, he paints what he thinks. He transcribes his art as an impulse, a desire, a thought.
Following his instinct, letting his mind run free, that is how he produces his works.
This is also the effect that his works have on everyone, young and old, when you look at them. It is easy to tell your own story.
It is easy to understand why he is working on several works at the same time. Some of them are finished in a day, while others lie dormant for months before they are finished.
"What counts for me is the passion of the moment, the forgetting and the moment."
Art Shortlist is pleased to present a magnificent selection of artworks by Jéko, an artist that Art Shortlist has already had the pleasure of exhibiting several times in Paris, notably in 2021 and 2022.
I want Art Shortlist to help me acquire a work by Jéko