Back to artists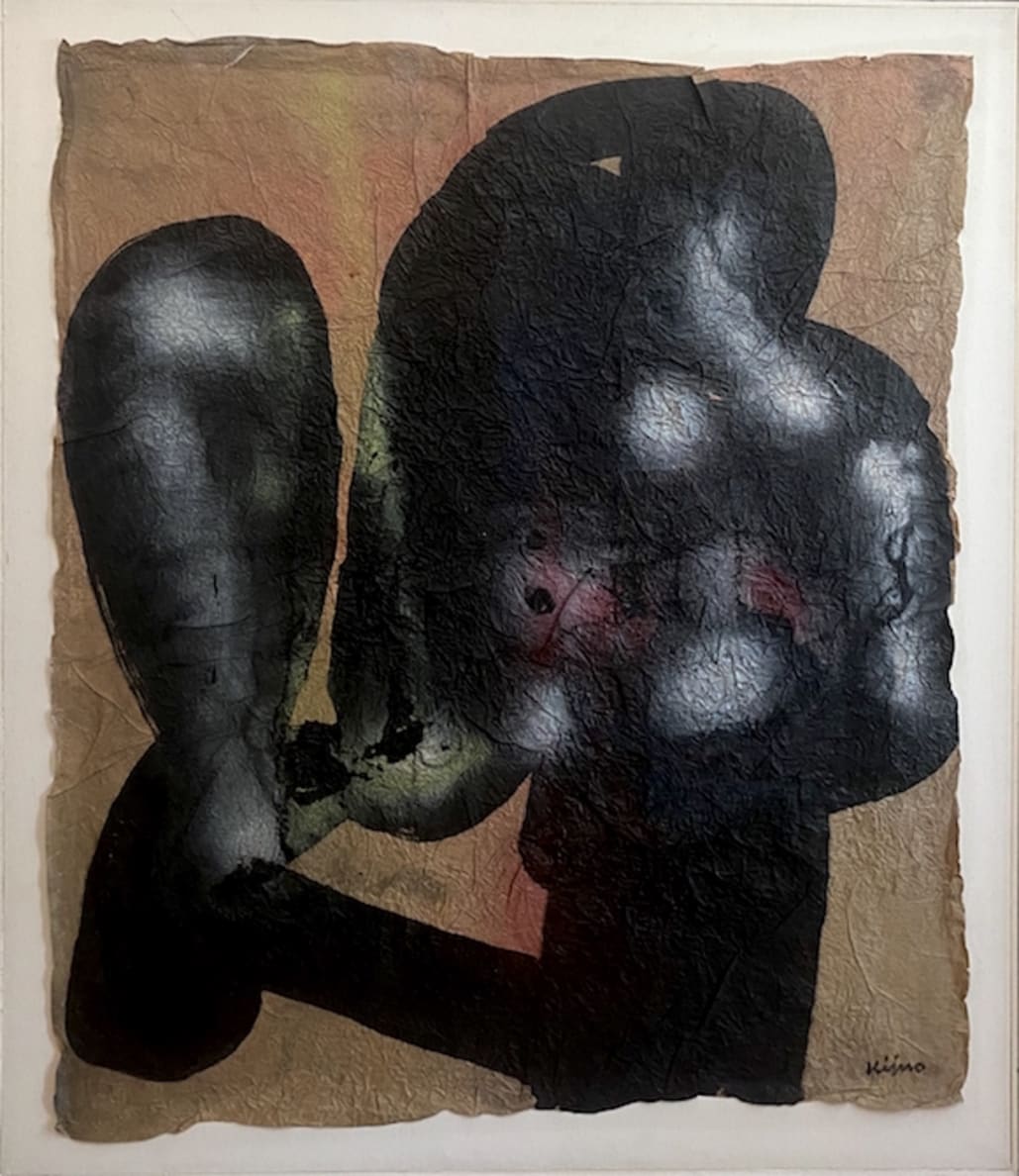 Ladislas Kijno
Famous artist
Born in 1921
Bio
Ladislas Kijno was born on June 27, 1921 in Warsaw, Poland to a French mother, Claire Haze, and a Polish patriot father, Joseph Kijno. His parents emigrated to France in 1925. From an early age, Kijno drew and painted everything around him.
At the age of 15, he was impressed by a miner's head by Édouard Pignon, with whom he would later become friends. Coming from a modest background, he studied philosophy with the philosopher and writer Jean Grenier. After the Second World War, he frequented the studio of Germaine Richier.
In 1945, he was active in a pacifist group close to the ideas of Gandhi and Lanza del Vasto. At the end of the 1950s, Ladislas Kijno moved to the Paris region. Over time, he brought to the top a technique composed of paint spraying and crumpling of which he is one of the most brilliant representatives.
In 1943, he met Louis Aragon and Francis Ponge who allowed him to collaborate with poets. His works pay tribute to Nicolas de Staël, Galileo, Nelson Mandela, Gagarin...
Kijno participated in the Venice Biennale in 1980. The following decade, he created the rose on the portal of Notre-Dame de la Treille in Lille. In 1996, the painter proposed to Monsignor Vilnet, bishop of Lille, to dedicate the modern part of the crypt to an exhibition space for contemporary works on the Passion of Christ.
After seven years, the Centre d'art sacré contemporain was created with the precious support of the Association pour la rénovation du site de la Treille and the regional council. Inaugurated on December 7, 2003, it has hosted major figures of contemporary creation: Lucio Fontana, Georg Baselitz, Robert Combas, Andy Warhol and Ladislas Kijno.
The Museum of Toulon (1986), the Palais des Beaux-Arts in Lille (2000) and the Paul Valery Museum in Sète (2001) devoted a retrospective to Ladislas Kijno. In 2013 the exhibition Kijno/Combas took place at the Château de Vascoeuil and in 2015 a new retrospective was organized at the Musée du Touquet.
Ladislas Kijno is an emblematic figure of the informal painting movement and of contemporary and abstract art. His technique of crumpling and spraying on canvas. The French painter spent much of his life in Saint-Germain-en-Laye, he died there on November 27, 2012.
His crumpled papers and these artistic practices allow him to give relief to his works, he questions the interference around the smooth and crumpled. He linked his pictorial adventure to that of the poets: François Xavier, Louis Aragon, Nikos Kazantzaki, Francis Ponge, Salah Stétié, Tristan Tzara, Bernard Noël...