Back to artists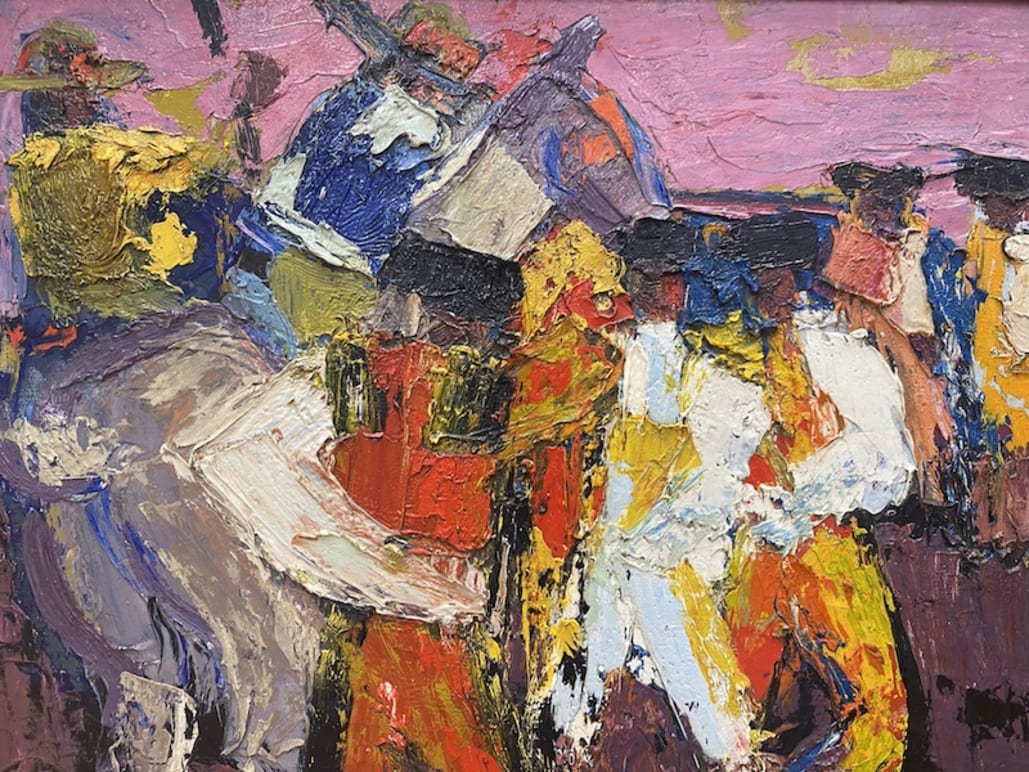 Pierre Ambrogiani
Famous artist
Born in 1907
Bio
Pierre Ambrogiani was born in Ajaccio on January 16, 1907. His parents quickly moved to Marseille. In 1920, he was employed at Marseille-Colbert as a dispatch carrier, and then became a letter carrier at the Marseille Post Office from 1928 to 1950.
In 1936, with the help of Louis Aragon and André Malraux, he participated in the creation of the very first House of Culture out of Paris. He was accompanied by his painter friends from Marseille, Antoine Serra, François Diana and Louis Toncini.
Pierre Ambrogiani became friends with Marcel Pagnol and Jean Giono. The latter even said: "You can paint a portrait of a character by painting a landscape. For the painter, and especially for Ambrogiani, there is no barrier between passions, colors and shapes".
A Marseilles figure, Pierre Ambrogiani defined himself as "a gourmand of color", his prolific career has deeply marked French expressionism. Renowned for his brightly colored palette, he painted landscapes of the South and still lifes with great talent. His colorful palette is reminiscent of the colors dear to Vincent van Gogh, whom he particularly admired.
Marcel Pagnol said: "I say that in front of his still lifes, his farms, his reaper, it is not ridiculous to pronounce the name of Cézanne". Pierre Ambrogiani died on October 23, 1985 at the age of 78. Some of Ambrogiani's works are now kept in prestigious museums, mainly in France.
"Master of the form, Ambrogiani, when he is in the nature, in his solitary days of work in front of the mountains of Luberon, discovers immediately the essential, logical and pure forms of the grounds which are connected, of the vegetations which are ordered and also of the simple and powerful figures of the peasants to the work. Far from dwelling on the details, on the fragmentary accidents, he sees the ample massive forms, the broad correspondences which make of each of his paintings a construction solid as the ground and the robust mas of the country. The simplicity is sometimes such that his art seems at certain moments to join the abstraction, but it remains always impregnated of the intense sensations, of the luminous delectations received by the eye, attesting the intimate communion of the painter and the nature. Paul Cézanne's body to body contact with reality is also that of Ambrogiani, when he paints a streaming and Dionysian bouquet of flowers, a swarming mass of those seafoods he delights in, a truculent crowd in celebration, a proud troop of colorful bullfighters. All these forms are immediately transmuted into vibrant patches of color, of an overflowing brilliance, singing like that of the sun." Raymond Charmet
I want Art Shortlist to help me acquire a work by Pierre Ambrogiani