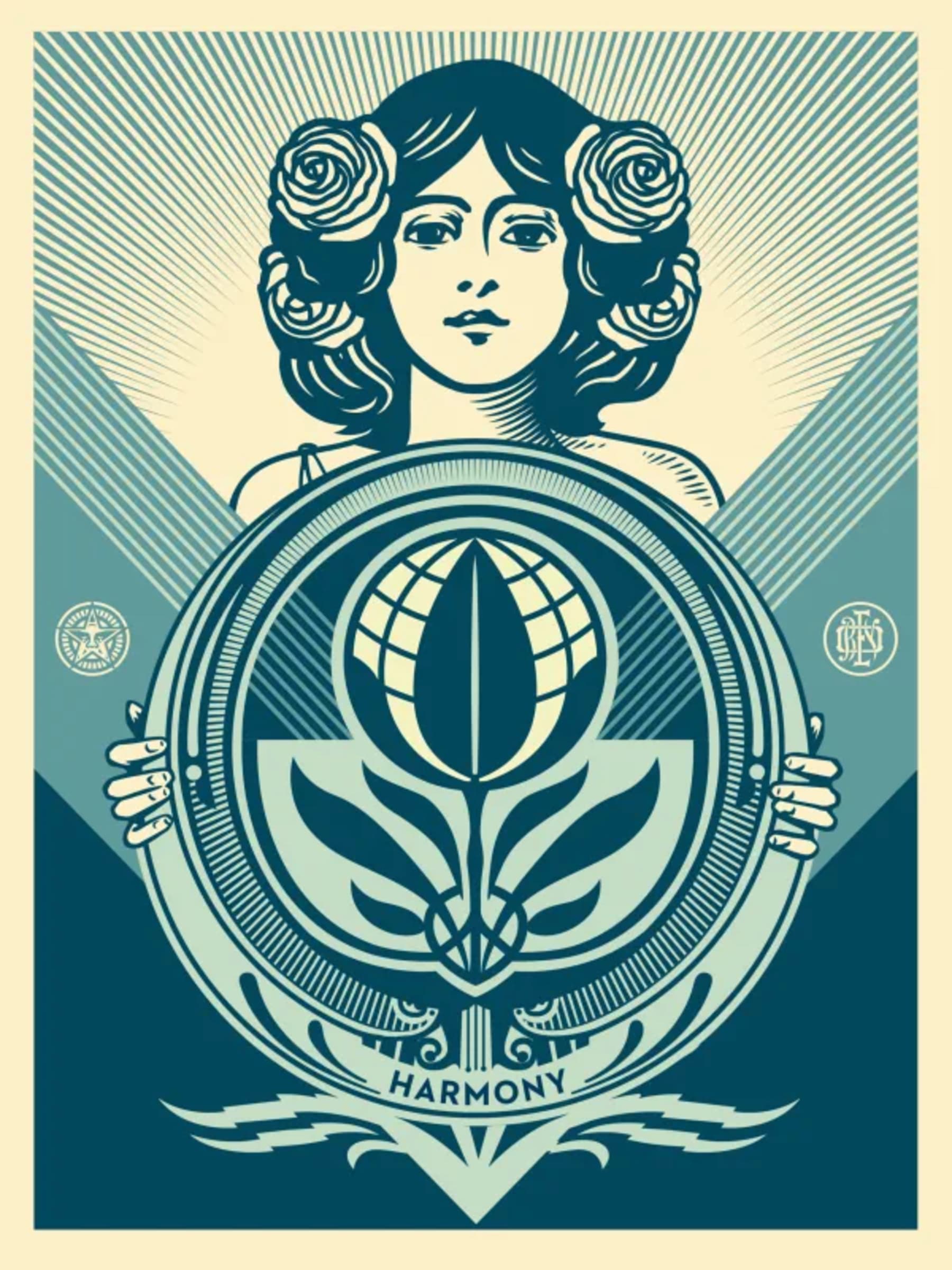 Artwork information
Technique
Screen print on thick cream Speckeltone paper
Signature
Signed lower right
Proof(s) of authenticity
Artwork sold with a certificate of authenticity.
State of conservation
Very good
Location
Rhône-Alpes, France
Description
'Protect Biodiversity-Cultivate Harmony' is a screen print by Obey from 2021. It was printed on thick cream Speckletone paper.

This edition of 500 is signed and numbered by the artist. Its dimensions in inches are 24 x 18 inches.

A few words from Shepard Fairey
"The Earth's eco-system is beautifully complex but fragile. Biodiversity is essential to maintain the delicate balance our world needs to remain healthy. Half of the Earth's species have disappeared in the last 50 years alone. Many beautiful creatures are gone forever, and each loss erodes the foundation of our eco-system. My poster "Protect Biodiversity-Cultivate Harmony" is a call to humans to do the right thing for endangered species and the planet by protecting biodiversity and cultivating the harmony of Earth's delicate systems."
Provenance
Screen print purchased directly from Shepard Fairey's studio.