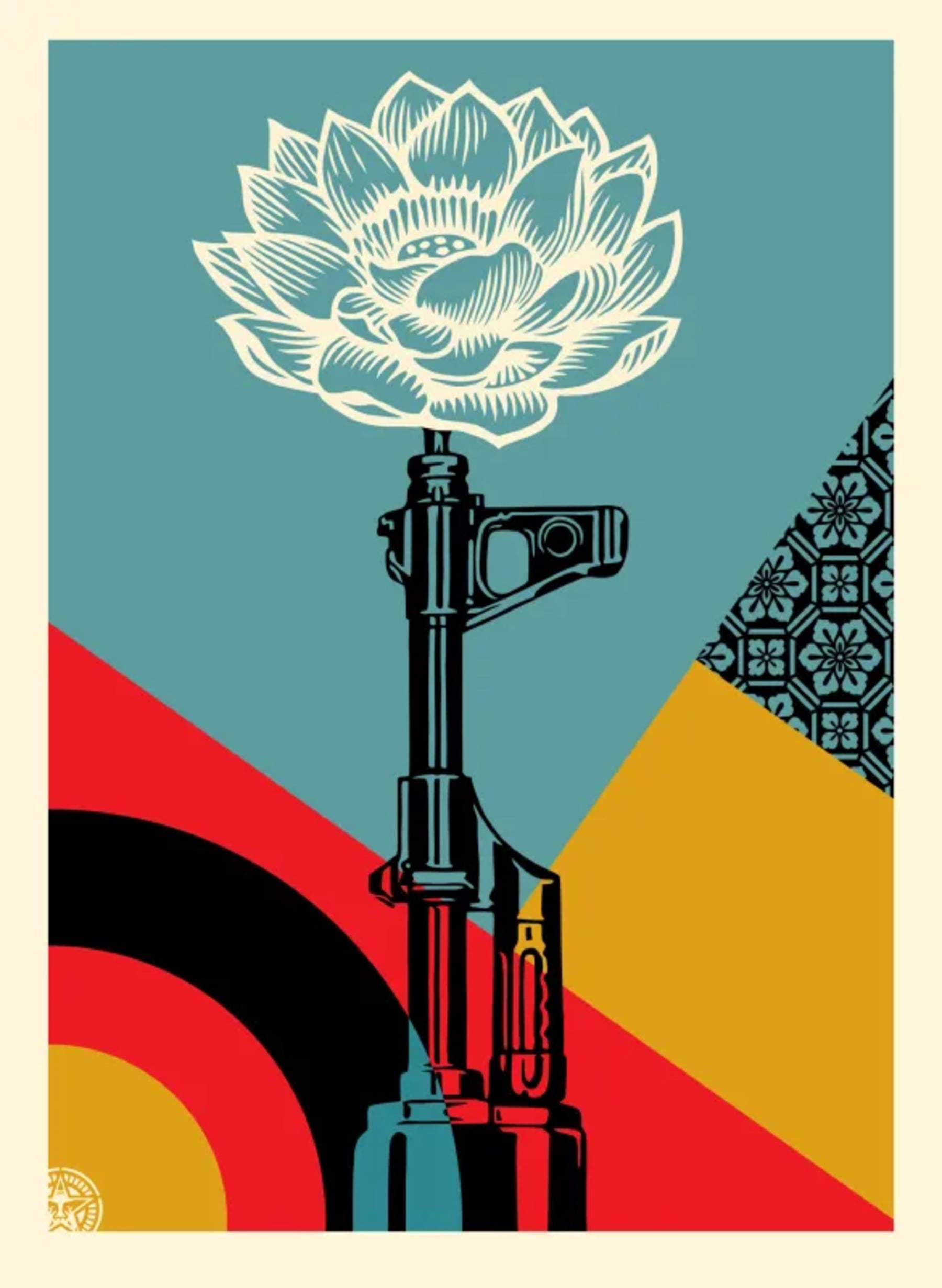 Artwork information
Technique
Screenprint on paper
Signature
Signed lower right
Proof(s) of authenticity
Work sold with a certificate of authenticity.
State of conservation
Very good
Location
Rhône-Alpes, France
Description
'AK-47 Lotus' is a screenprint on Coventry Rag paper by Shepard Fairey. It is hand signed and numbered by the artist.

This 2022 work measures 104 x 76 cm (41 x 30 inches). Edition of 100.

A few words from Shepard Fairey:
"The AK-47 Lotus and AR-15 Lily large format serigraphs are inspired by Vietnam War protesters who would put flowers in the gun barrels of the National Guard who were brought in to suppress their protests for peace. I'm a pacifist, whether that means finding diplomatic solutions to prevent and avoid war internationally or finding diplomatic solutions to prevent and avoid gun violence at home. I'm not anti- Second Amendment, so trolls can calm down… I'm not interested in macho blathering, I just want fewer people to die unnecessarily."
Imagine the artwork at home