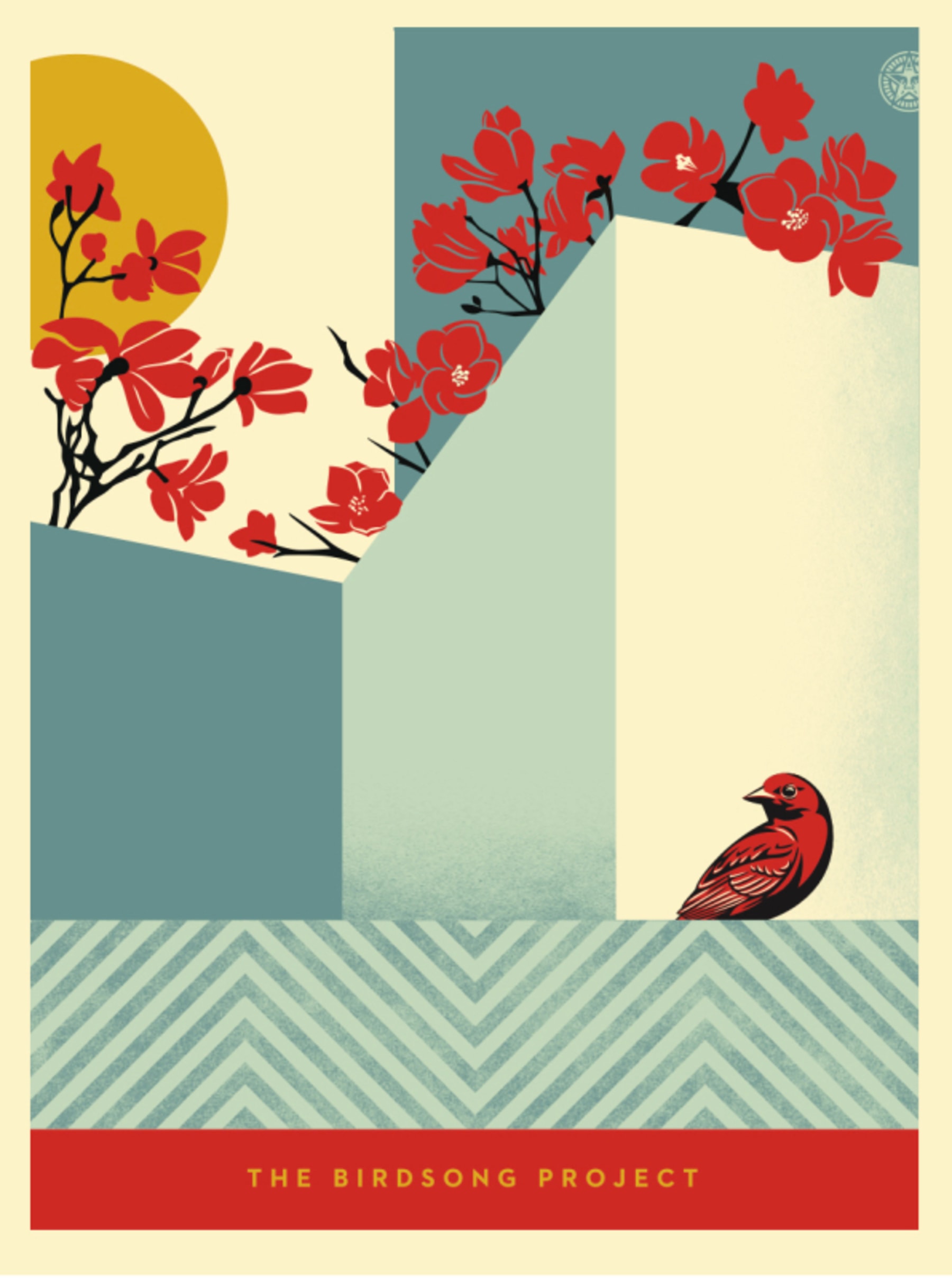 Artwork information
Technique
Screen print on thick cream Speckeltone paper
Signature
Signed lower right
Proof(s) of authenticity
Artwork sold with a certificate of authenticity.
State of conservation
Very good
Location
Rhône-Alpes, France
Description
'Birdsong Project' is a screen print by Obey from 2022. It was printed on thick cream Speckletone paper.

This edition of 450 is signed and numbered by the artist. Its dimensions in inches are 24 x 18 inches.

A few words from Shepard Fairey
"I'm concerned about the health of our planet, and I'm very aware that declining bird populations are an early indication of serious ecological problems on the horizon. I also love birds and don't want to see Rachel Carson's warning from "Silent Spring" of a future without birds come to pass. My print The Birdsong Project (Another Day In the Coal Mine) is a scene of sun, flowers, and a Summer Tanager, a beautiful red bird that was once extremely common but has seen a concerning decline in its population. My print is a vision of what we almost all find beautiful but can no longer take for granted. I don't want this print to be a nostalgic picture of a romantic time that once was. Let's protect the birds for our time and the future of the planet!"
Provenance
Screen print purchased directly from Shepard Fairey's studio.
Imagine the artwork at home