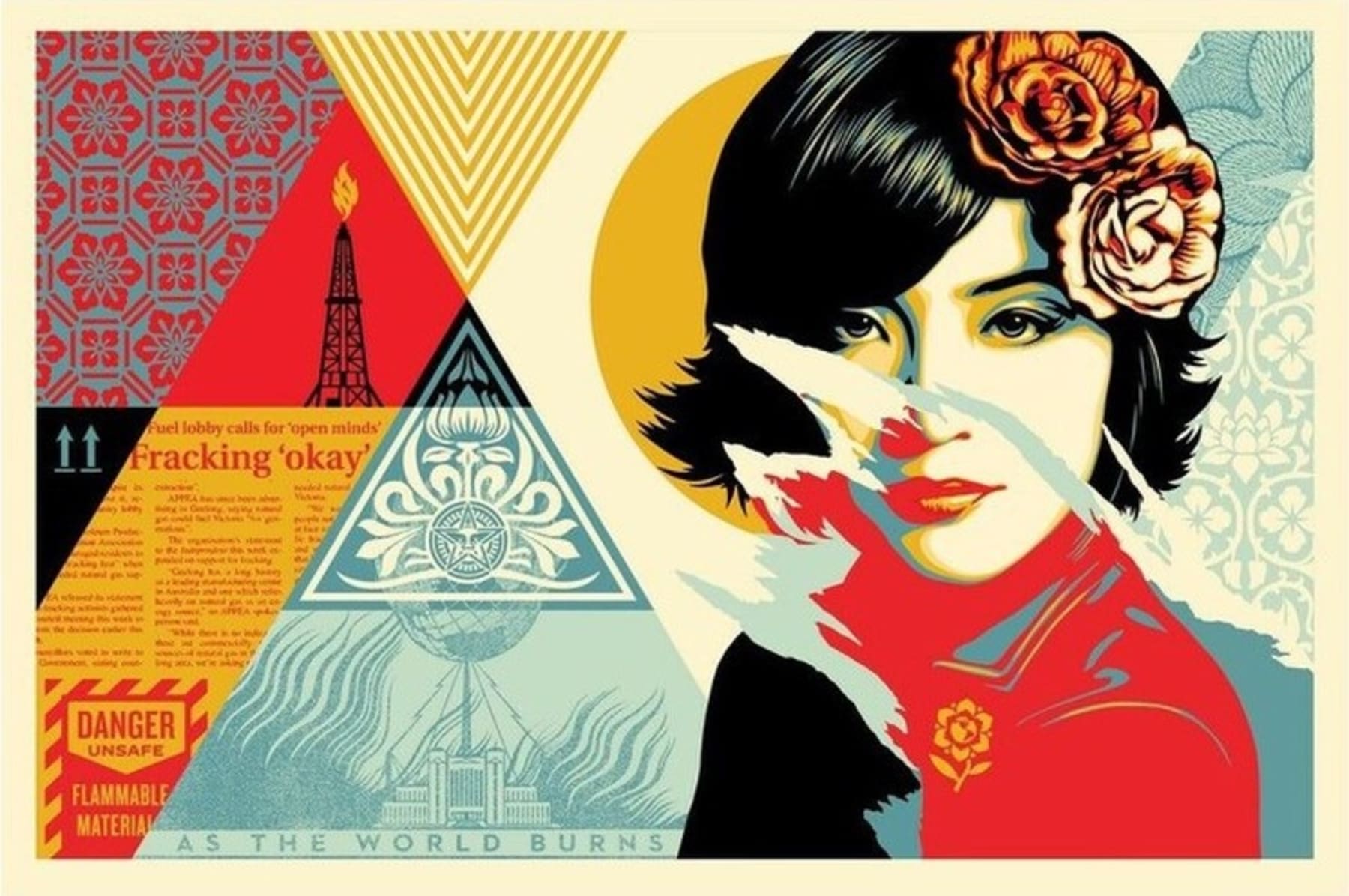 Artwork information
Technique
Screenprint on paper
Signature
Signed and dated
Proof(s) of authenticity
Work sold with a certificate of authenticity.
State of conservation
Very good
Location
Neuville-sur-Saône, France
Description
Original screenprint hand signed and numbered on 675 copies by Shepard Fairey. The paper is a thick cream Speckletone paper. The work measures 61 x 91 cm (36 x 24 inches).

A few words from Shepard Fairey (OBEY) about the work
"This "Open Minds" print references the language used by the powerful fuel industry lobby to soften political and public resistance to fracking. Fracking is a form of gas extraction which beyond the carbon impact of the gas itself, contaminates groundwater, pollutes the air, and creates strains on water resources because of the high volume of water required for the fracking process. Open-mindedness about any of those detrimental impacts of fracking and other fossil fuel extraction is absurd if one cares about the environment, air and water quality, and global warming. Powerful corporations and their lobbyists spend exorbitant sums to distract from and discredit the science-based conversation about the environment. I'm all for open minds and open eyes when it comes to putting science and the welfare of the planet before corporate profits. A portion of the proceeds from this print will benefit Greenpeace to support its work to enhance environmental protections and combat climate change."
Imagine the artwork at home