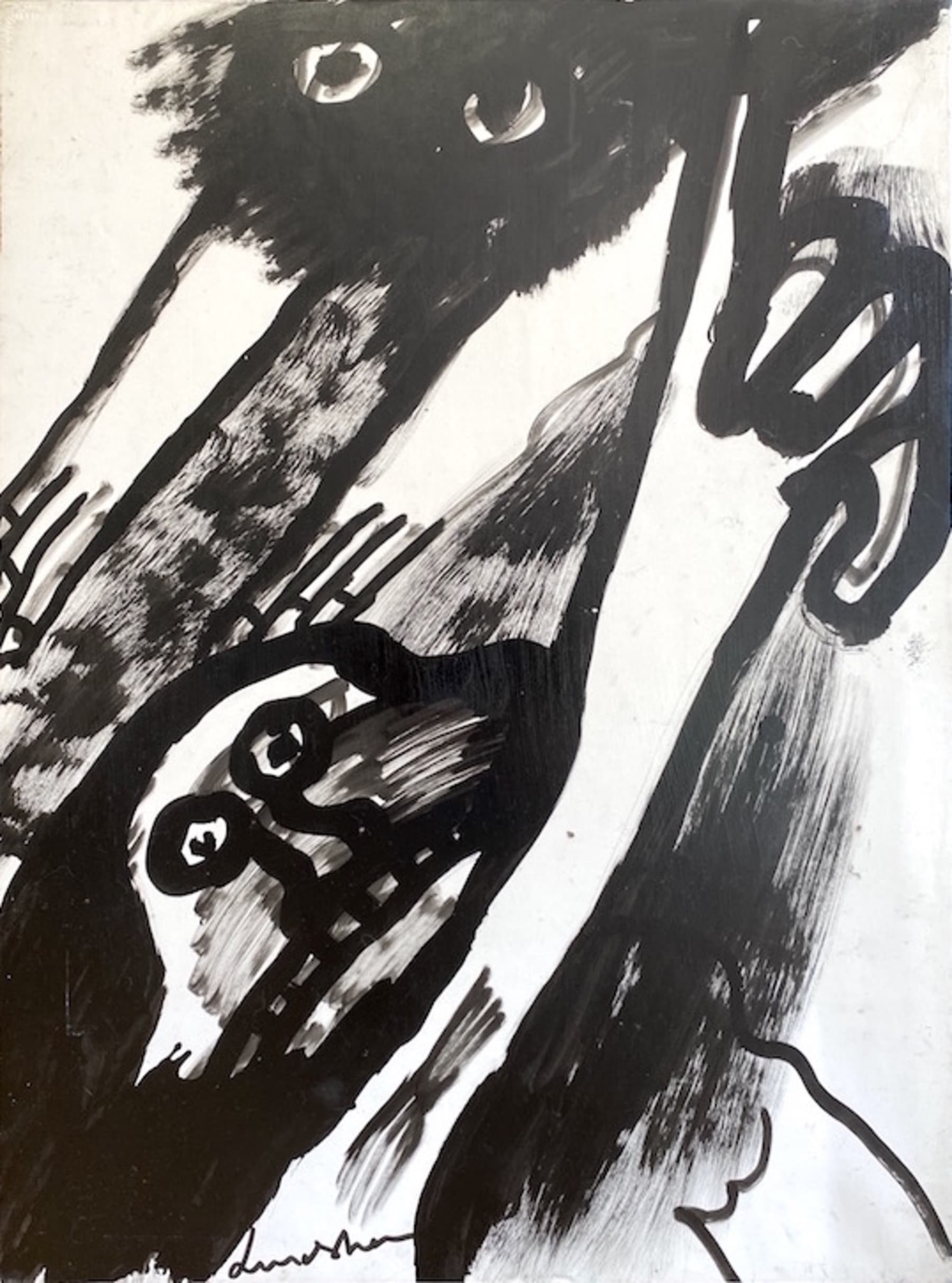 Artwork information
Technique
Acrylic on paper marouflaged on canvas
Dimensions
76 cm x 56.5 cm
Dimensions with frame
82.5 cm x 63.5 cm
Signature
Signed lower left
Proof(s) of authenticity
Painting on paper sold with a certificate of authenticity issued by the Bengt Lindström Committee.
State of conservation
Very good
Description
Beautiful acrylic on paper marouflaged on canvas and signed in lower left by Bengt Lindström. This work in black and white is titled on the back "l'accusateur", it is dated 1988.

This painting on paper is framed in a black wooden box.
Imagine the artwork at home