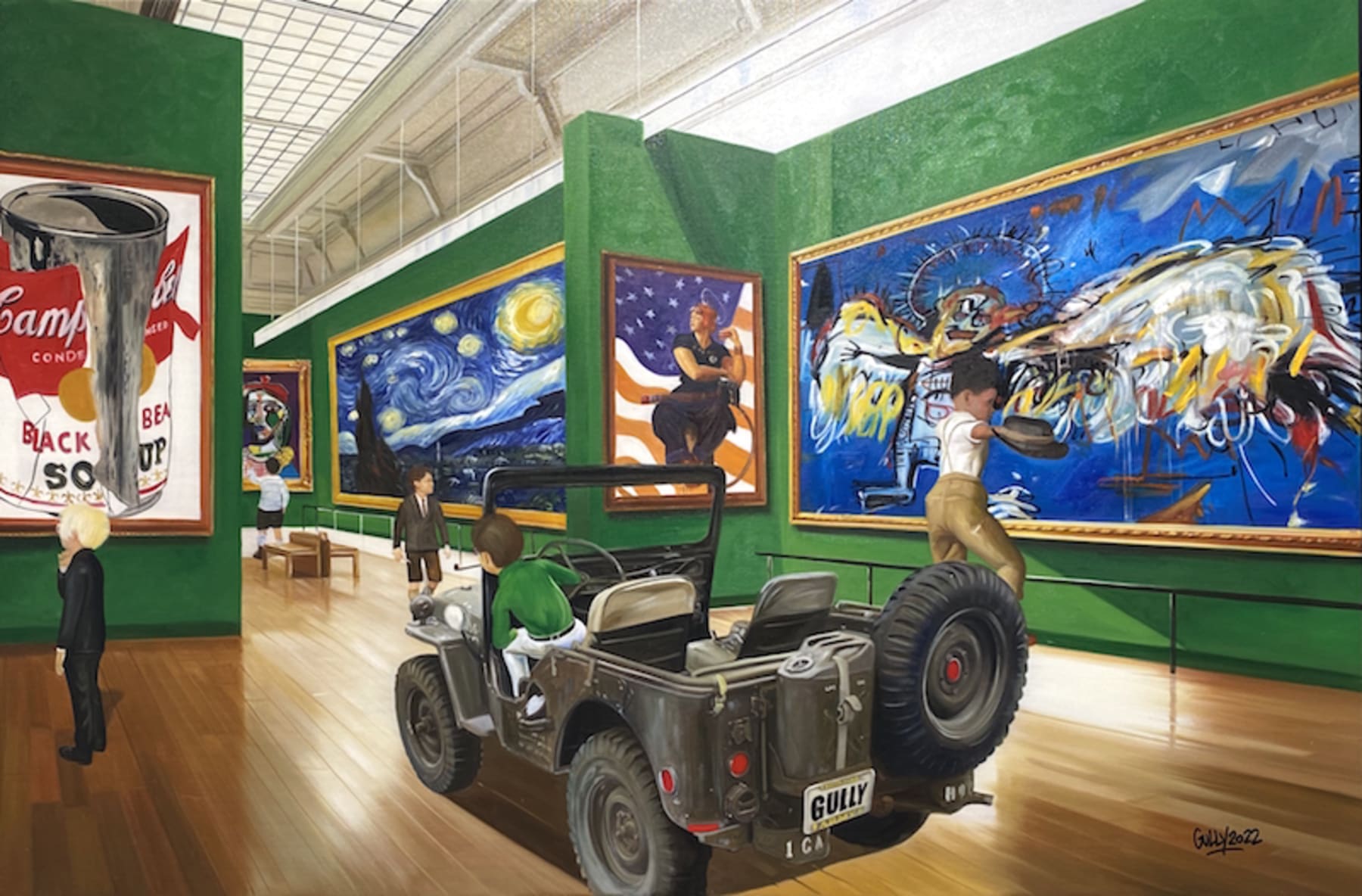 Artwork information
Technique
Mixed media on canvas
Dimensions
100 cm x 150 cm
Dimensions with frame
113 cm x 165 cm
Signature
Signed lower right
Proof(s) of authenticity
Painting sold with a certificate of authenticity issued by the artist.
State of conservation
Very good
Description
Title : Andy, Pablo, Vincent, Norman and Jean-Michel meet Warhol, Picasso, Van Gogh, Rockwell and Basquiat

The children who are the authors of their respective paintings are named by their first names and the works by their last names:
Andy (Warhol), Pablo (Picasso), Vincent (Van gogh), Norman (Rockwell) sitting in the Jeep in the same position as his self-portrait, and Jean-Michel (Basquiat) virtually all in line with their works they would later discover.

This Gully painting is sold in a black American box frame. Dimensions without frame : 100 x 150 cm - Dimensions with frame : 113 x 165 cm.