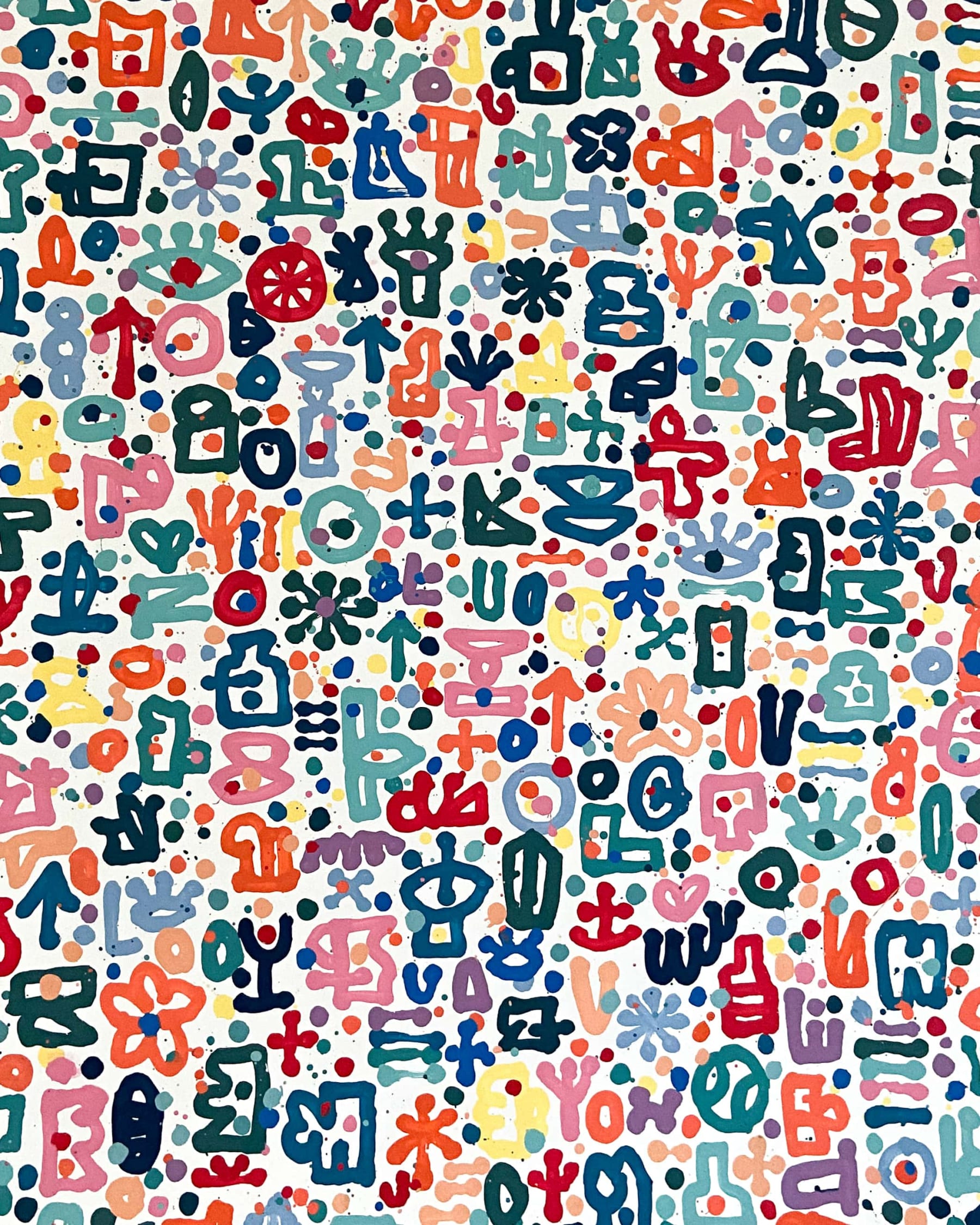 Artwork information
Technique
Acrylic on paper
Dimensions
140 cm x 110 cm
Signature
Signed and dated on the back
Proof(s) of authenticity
Work sold with a certificate of authenticity issued by the artist.
State of conservation
Very good
Description
This work of 2022 is part of the series of "Colorful thoughts" of Jéko. An exceptional work with an impressive format (140 x 110 cm). We can say that Jéko's thoughts are growing...
Provenance
Artist's Studio