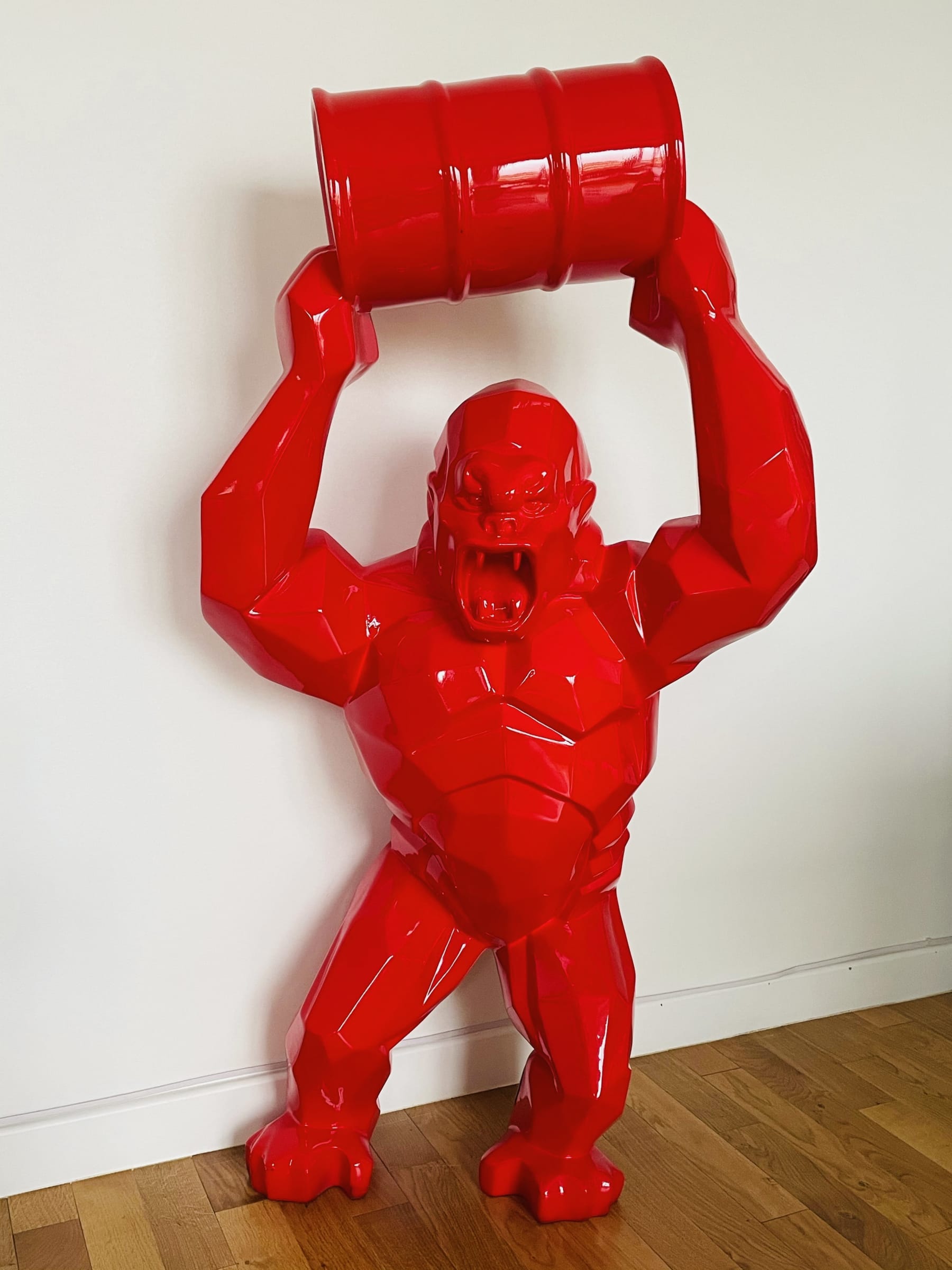 Artwork information
Dimensions
127 cm x 65 cm x 35 cm
Proof(s) of authenticity
Plate signed and numbered by the artist: "Richard Orlinski - HC N 3/4"
State of conservation
Good
Description
This gorilla holding a barrel is an iconic sculpture by Richard Orlinski. This artist's proof in red resin is numbered "3/4", its height is 127 cm. On the metal plate signed by Richard Orlinski, it is written "HC" which means "Out of trade", which makes it a rare work.

With this sculpture, Richard Orlinski shows us that his King Kong is more conscientious than some humans, he rejects oil with force, he knows that it represents a threat. This gigantic gorilla that reigns over a hostile nature nevertheless preserves other species. Wild Kong uses his phenomenal power to rid the planet of the scourge of oil.

Richard Orlinski shows us that a gentle animal can also become a ferocious beast when it comes to preserving its ecosystem. Richard Orlinski would also like to point out that this animal has a genetic heritage very close to humans, as it is 98% similar. A breathtaking work!
Provenance
Gift from Richard Orlinski to the current owner.