Imagine the artwork at home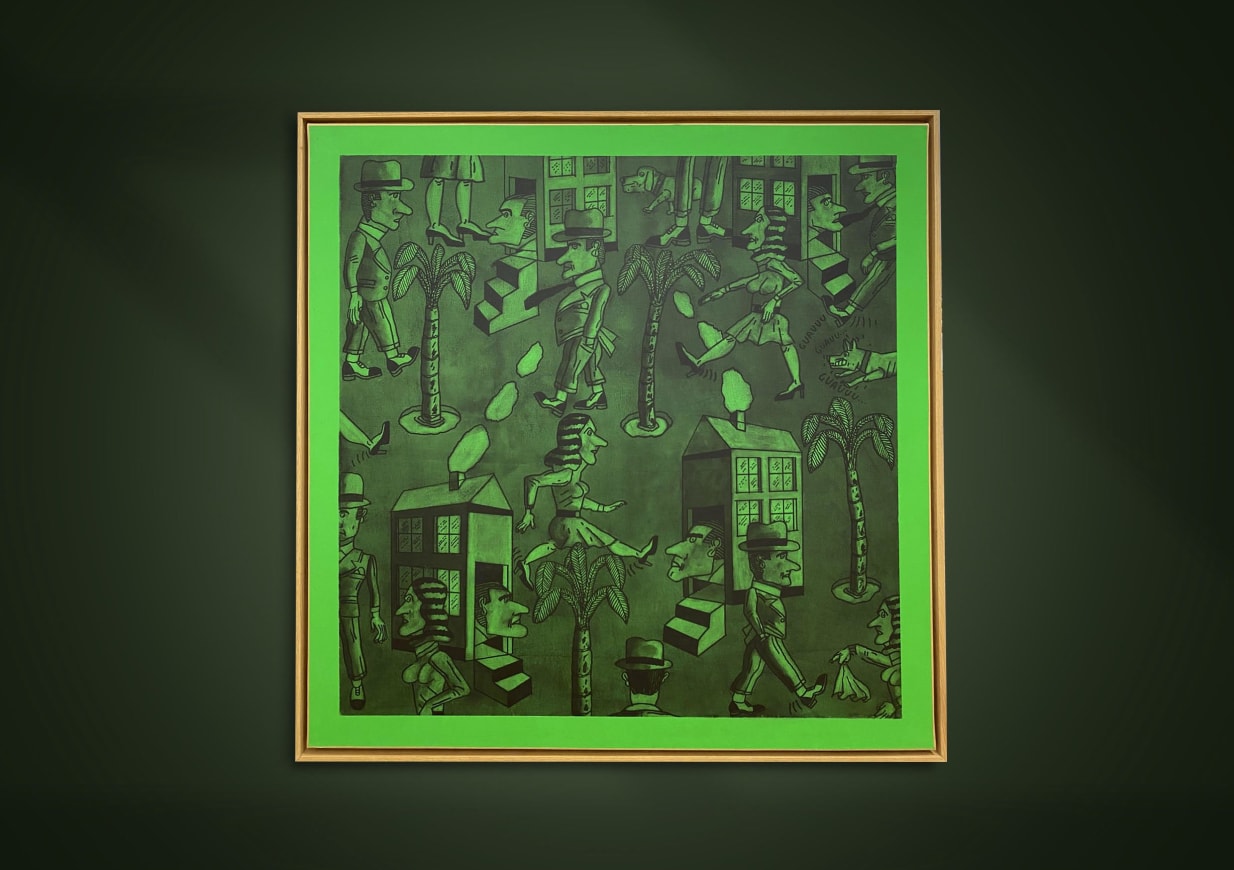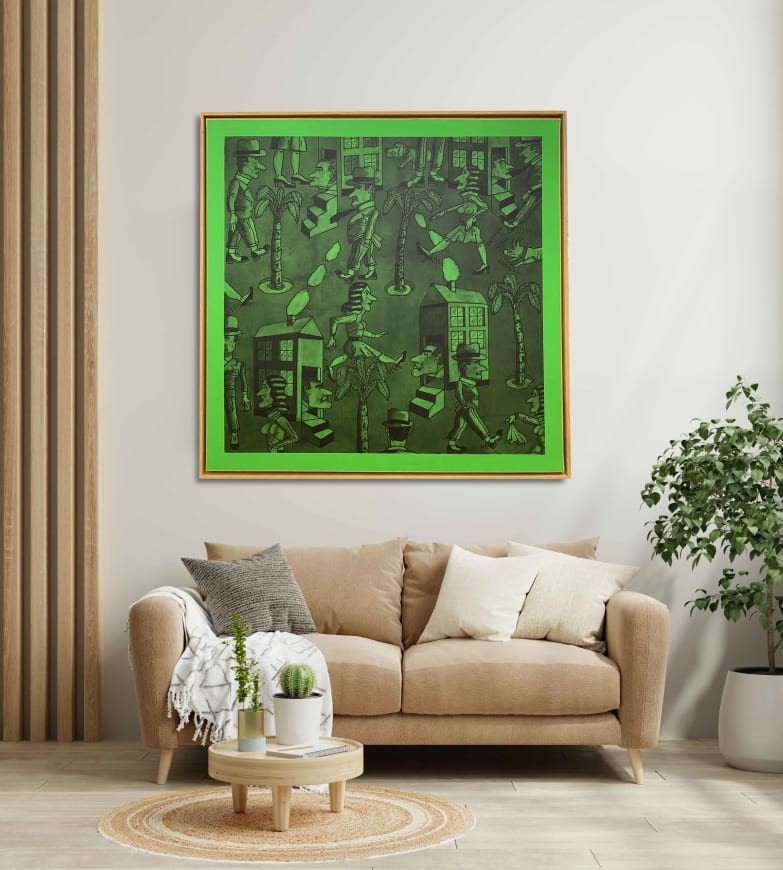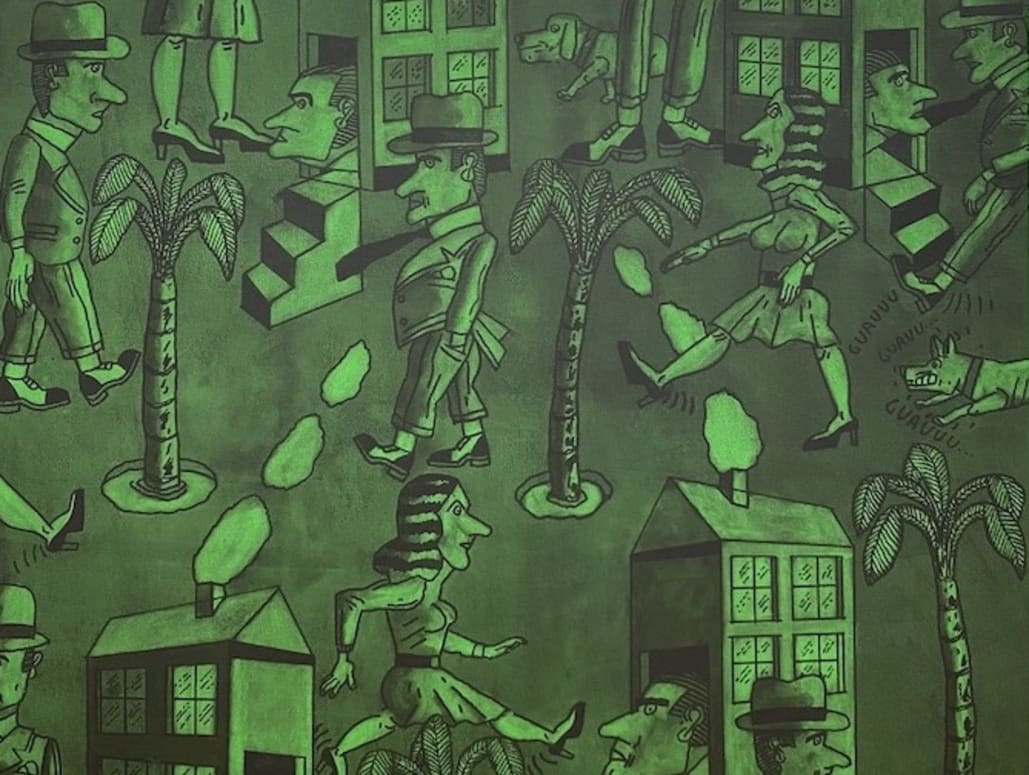 Antonio Seguí
Famous artist
Born in 1934
Bio
Antonio Seguí is a painter, draughtsman, lithographer and sculptor, born on 11 January 1934 in Córdoba, Argentina, to a family of shopkeepers.
He arrived in France in 1951 to study painting and sculpture. In 1952, he left to live in Spain. In 1957, he had his first solo exhibition in his home country. In 1958, he travelled through South and Central America, before settling in Mexico where he discovered engraving techniques. In 1961, he returned to Argentina, before settling in Paris in 1963.
At the beginning of his professional career, he was strongly influenced by artists such as George Grosz and Otto Dix, and practised an expressionist figuration from which a certain form of irony emerged. Gradually, the figurative character of his art evolved towards the absurd, constructing a kind of theatre in which a man in movement seeks his place in the modern world.
Seguí uses facetiousness and humour to overcome existential anguish, presenting in his own way the hopes and follies of a human comedy, ironic, falsely naive and even disturbing.
The military of the Argentine dictatorship eventually excluded him from the country by banning him: "I didn't try to attack them directly, but not very intelligent people think that when you are not with them, you are against them.
A Latin American artist, his creations carry images of Cordoba, of the night and of Argentina: "I have settled my problems with my mother, with God, but with Cordoba, no! The city has remained as I remember it, and I always return to it in my dreams..."
Using techniques such as charcoal, pastel, pencil or pen, he brings to life, against a background of urban agitation, a colourful and aesthetic world that may remind us of the world of comics.
Antonio Seguí died on 26 February 2022 in Buenos Aires, Argentina.