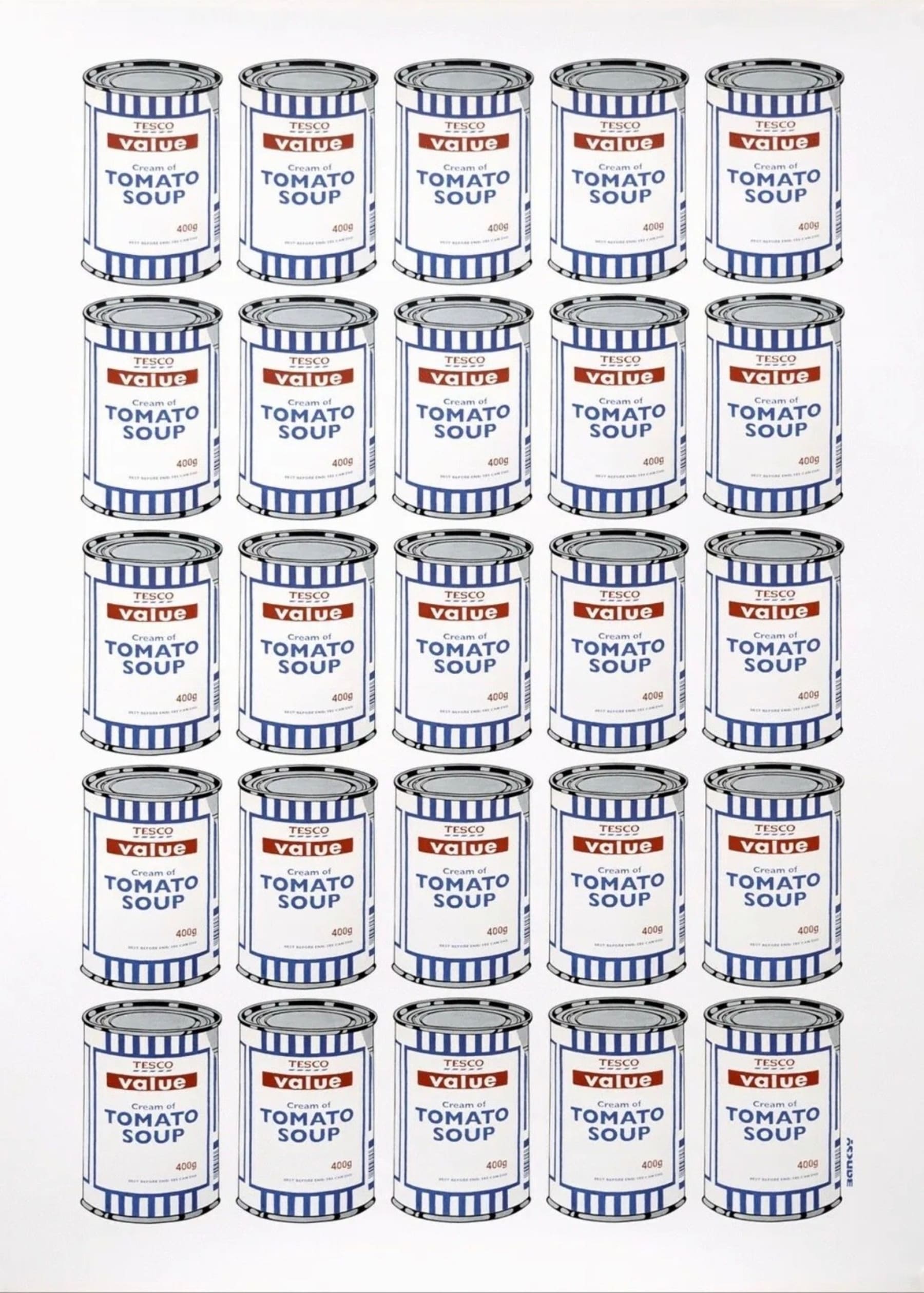 Artwork information
Technique
Offset lithograph
Proof(s) of authenticity
Sold with a certificate of authenticity.
State of conservation
Very good
Location
Rhône-Alpes, France
Description
Banksy "Soup Cans / Tesco Tomato Soup Can" is inspired by Andy Warhol's famous "Campbell's Soup Cans" series.

This print was created by Banksy in 2006 and is signed on the plate in the lower right corner.
Imagine the artwork at home