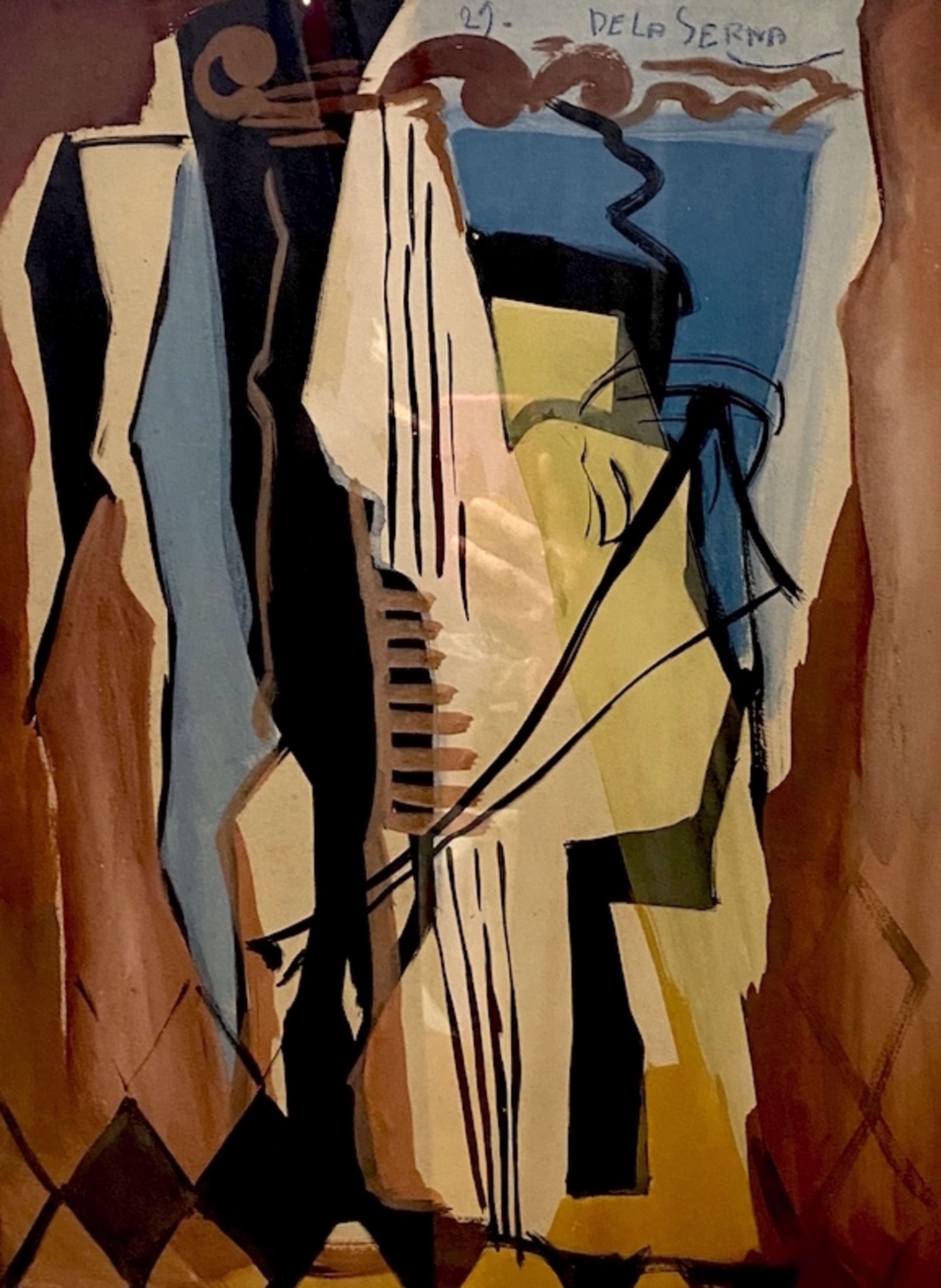 Artwork information
Technique
Gouache on paper
Dimensions with frame
69 cm x 55.5 cm
Signature
Signed upper right
State of conservation
Very good
Description
Very nice abstract gouache by Ismael de la Serna. Work signed in the upper right corner and dated 1929. Ochre colors.

Originally from Granada, Spain, Ismael de la Serna developed, from the 1920s, a work that crossed the formal inventions of expressionism, cubism and symbolism. He painted Europe in 1935, in the troubled period preceding the Spanish Civil War. The work shows a hallucinated and prophetic vision of the future of a Europe enslaved and threatened by disaster. A significant part of his work, which was kept in the Flechtheim Gallery in Berlin, was destroyed by the Nazi regime.

Framed in light wood and white passe partout in perfect condition. Dimensions at the sight : 50 x 37 cm - Dimensions with frame : 69 x 55,5 cm.
Imagine the artwork at home