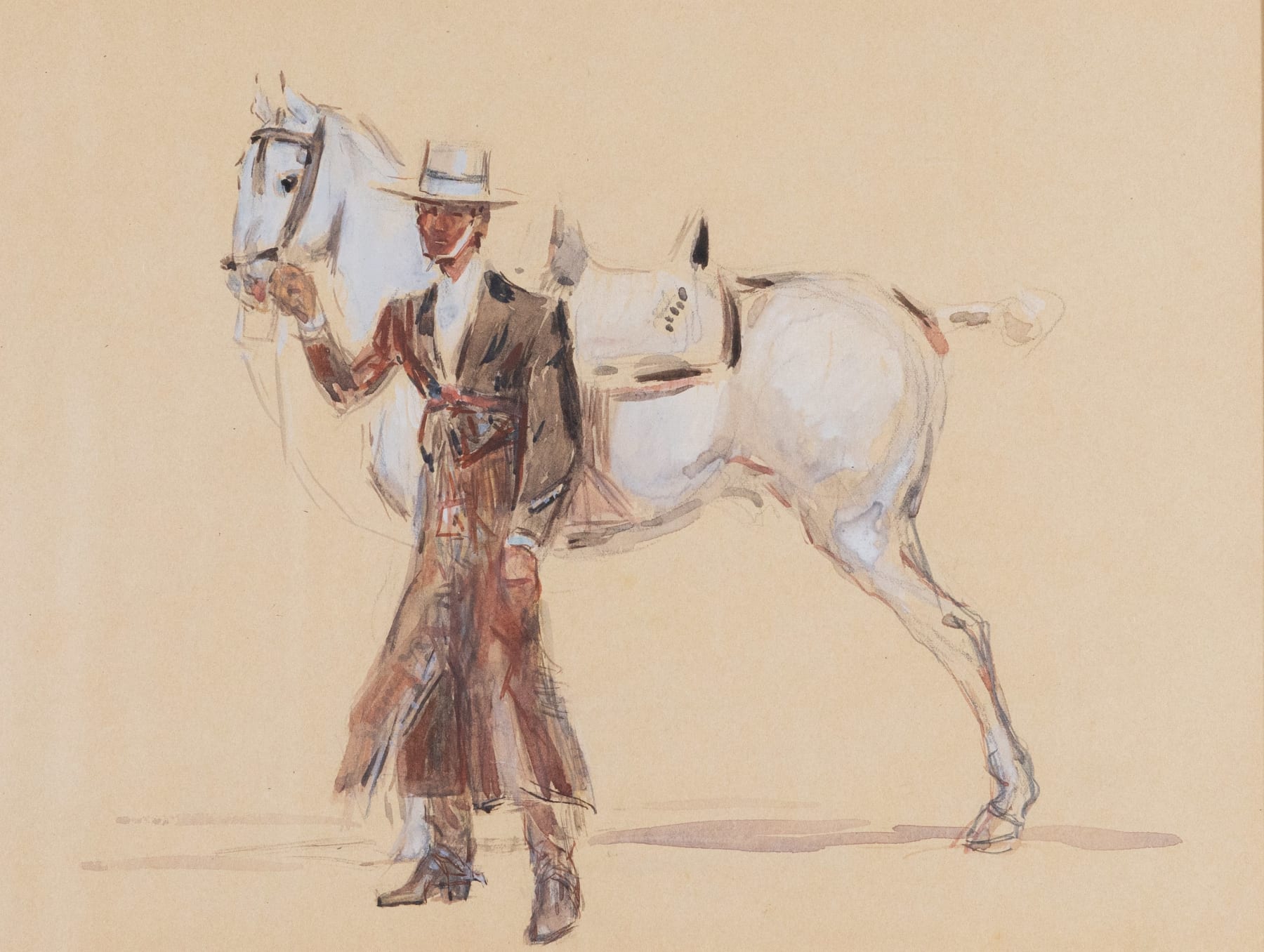 Artwork information
Technique
Black pencil, graphite, watercolour and brown wash on paper
Dimensions
22.6 cm x 30.2 cm
State of conservation
Very good condition, the frame is new and professionally made.
Description
This drawing represents a "mayoral" and his mount, the mayoral is the person in the toro farms in charge of the whole herd. This representation shows the extent to which the artist was inhabited by the world of bullfighting, as were the great Spanish painters such as Pablo Picasso, Miró or Goya.

The dimensions are those of the leaf alone, the frame is not taken into account.
Provenance
This drawing comes from one of the artist's sketchbooks. The artist's coat of arms is reproduced on the back of the work. This coat of arms was on the drawing book from which this sheet came. The current owner decided to have it framed to be able to enjoy it fully.
Bibliography
• "El Toreo de hoy", preface of Camille Mauclair, Éditions de la bonne idée, 1928
• "Boletín de la Real Academia de Bellas Artes de San Fernando. Segundo semestre de 1990. Número 71. El legado Barón de Forna". Victoria Durá and Elena Rivera Navarro.