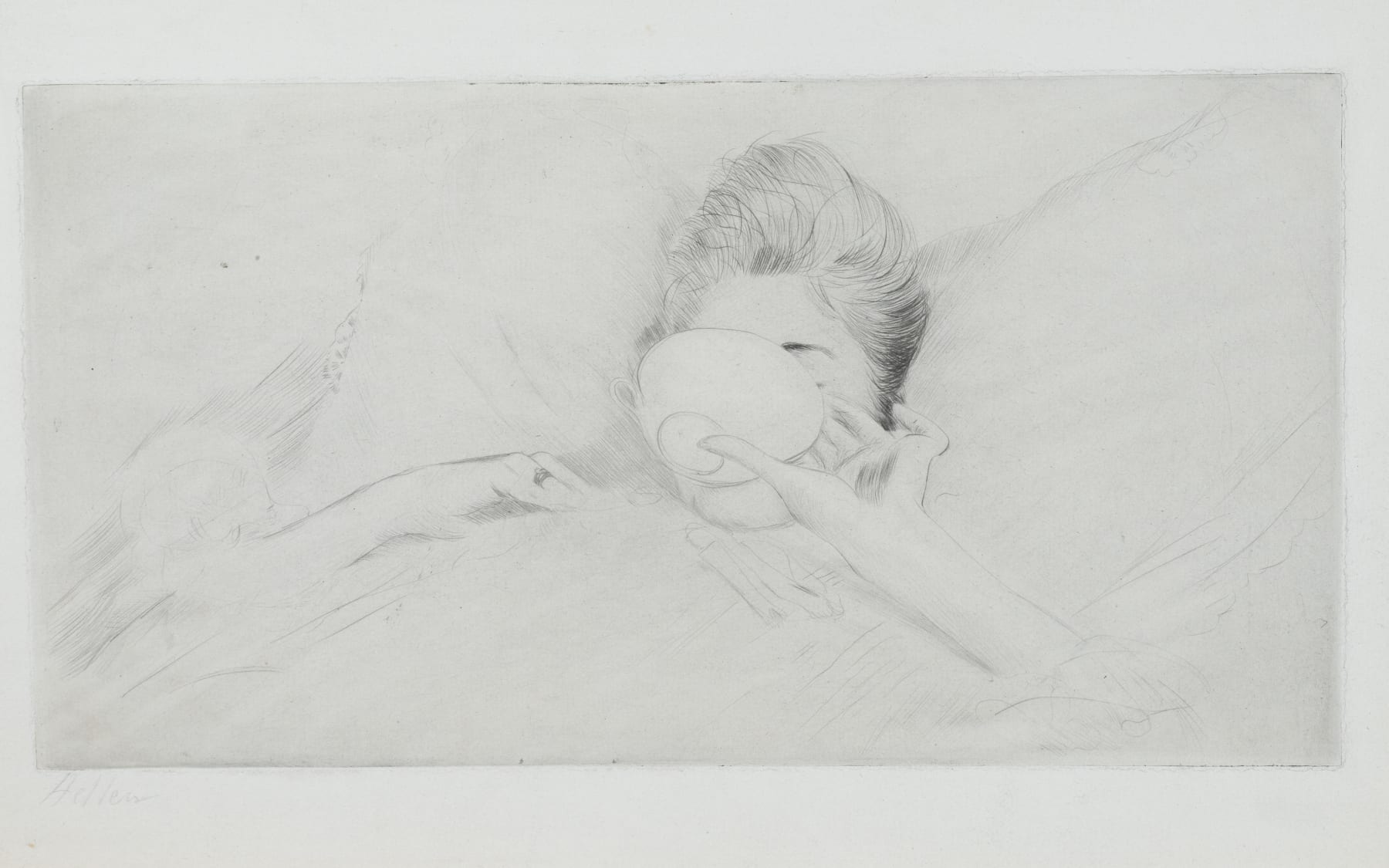 Artwork information
Dimensions
19.7 cm x 39.7 cm
Signature
Signed lower left
Proof(s) of authenticity
It appears in the database of the Association des Amis de Paul-César Helleu under the reference APCH: PS1-1252. This drypoint will be part of the artist's digital catalogue raisonné which is currently being finalised.
State of conservation
Very good
Description
For information, the dimensions taken into account are those of the board and not of the entire sheet.

On the back, the stamp of the "PH" collection, Paulette Helleu, daughter of the artist.
Provenance
French private collection
Bibliography
• HOOD, GP Jacomb, Drypoints by Helleu, Studio, n° 15, juin 1894, p.67
• Helleu, peintre et graveur, Robert de Montesquiou, Editions Floury, Paris, 1913, planche XLIX
• FLAMENT (A), « Un maître de la pointe-sèche : Paul Helleu », L'Illustration, Paris, 2 avril 1927, n°4387, p. 334
• Inventaire du fond français après 1800, Jean Adhemar, Jacques Lethève et Françoise Gardey, tome 10, Paris, Bibliothèque nationale, 1958, n°50 p.194
• BERGERET-GOURBIN et IMHOFF, Paul Helleu 1859 - 1927, cat. expo., Honfleur - Musée Eugène Boudin (03/07 - 04/10/1993), Alençon, 1993, p.90
• Frédérique de Watrigant (sous la direction de), Paul-César Helleu, Paris, éditions Somogy, 2014, p.144