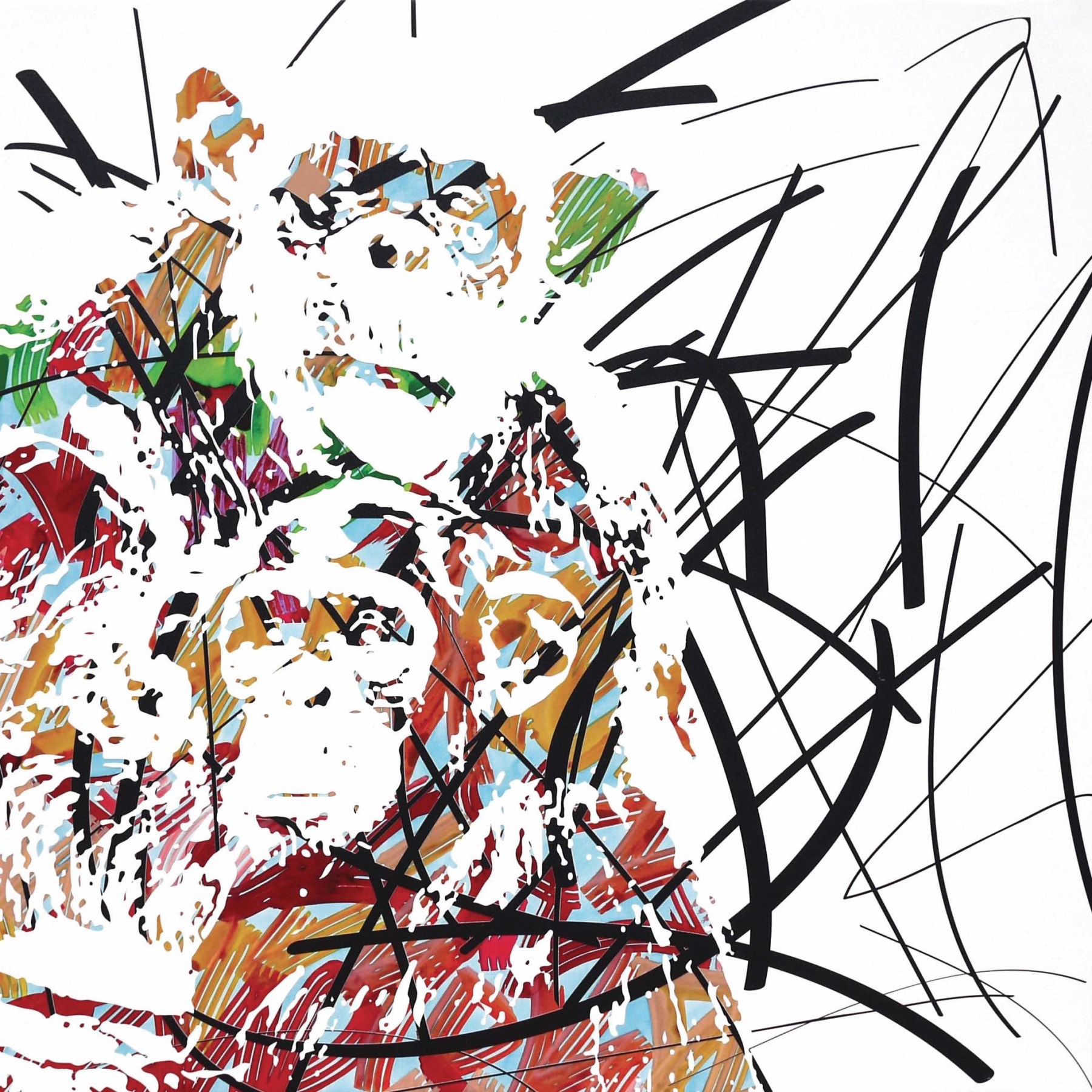 Artwork information
Technique
Acrylic on canvas
Signature
Signed and dated on the back
Proof(s) of authenticity
Painting sold with a certificate of authenticity.
State of conservation
Very good
Location
Rhône-Alpes, France
Description
A beautiful acrylic on canvas by Antoine Gamard. It is signed and dated on the back of the canvas. The canvas measures 60 x 60 cm. It is sold rolled in a protective tube to limit shipping costs.

"Somewhere between urban writing and academicism, Antoine Gamard has fun highlighting the links he sees between twentieth-century energy and graffiti aesthetics.
His canvases often feature representatives of the animal kingdom, set like a surrealist collage against an urban backdrop woven with graffiti. It's a dreamlike world he depicts, in which wonder at Creation clashes with our own contemporaneity.
Wild, civil, free, it's above all his way of showing that's important to the artist. While each series can be read independently, they all have one thing in common: transfiguring aesthetic experience into Beauty."
Provenance
Artist's Studio
Imagine the artwork at home