Back to artists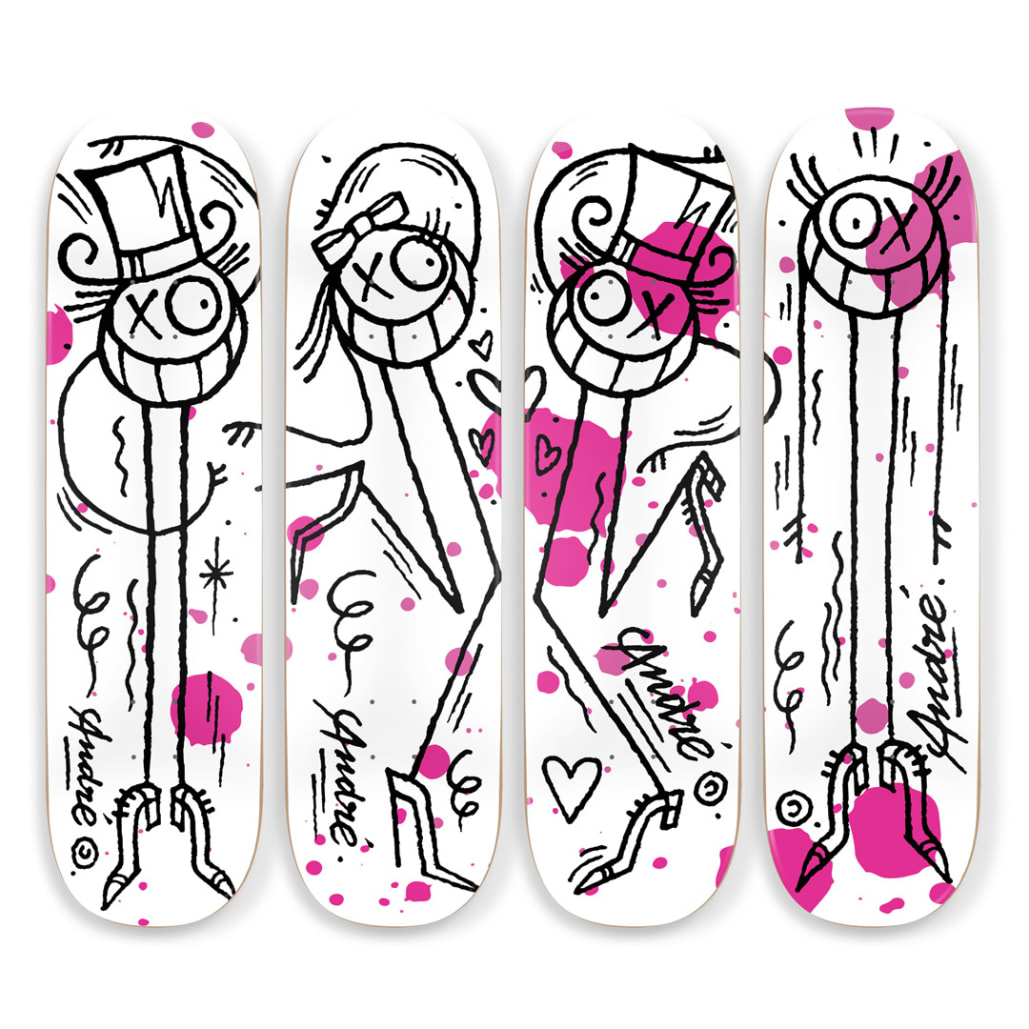 André Saraiva
Famous artist
Born in 1971
Bio
André Saraiva, the world-famous artist better known by his stage name Mr André, is a true pioneer of the contemporary art scene. He was born in 1971 in Uppsala, Sweden, but grew up in Paris, France. His artistic journey began on the streets of the City of Light, where he left an indelible mark thanks to his talent for graffiti.
From an early age, André was captivated by art and creativity. His first forays into the world of graffiti led him to explore the streets of Paris, where he quickly gained notoriety thanks to his emblematic character: a gentleman with a big smile, known as "Mr. A". This distinctive character became his signature and quickly became a symbol of Parisian and international street art.
Over the years, André Saraiva has broadened his artistic horizons. He has collaborated with renowned artists such as Shepard Fairey, contributing to the international expansion of street art. His work is characterized by a playful aesthetic, bright colors and a constant exploration of new artistic techniques.
In addition to his street work, André has extended his influence to other artistic fields. He is also renowned for his paintings, sculptures and installations, exhibited in prestigious art galleries around the world. His unique style, which blends urban art with elements of pop culture and contemporary art, has attracted the attention of collectors and art lovers worldwide.
The artist is also renowned for his commitment to creativity and artistic expression. He continues to inspire young artists by participating in collaborative projects and charities that support arts and culture.
André Saraiva, aka Mr André, remains an emblematic figure in the world of street art and contemporary art in general. His work embodies the vitality and creativity of the contemporary art scene, while reminding us of the importance of artistic expression in our global culture. His ability to fuse art with popular culture and push back the boundaries of creativity makes him a true icon of his time.