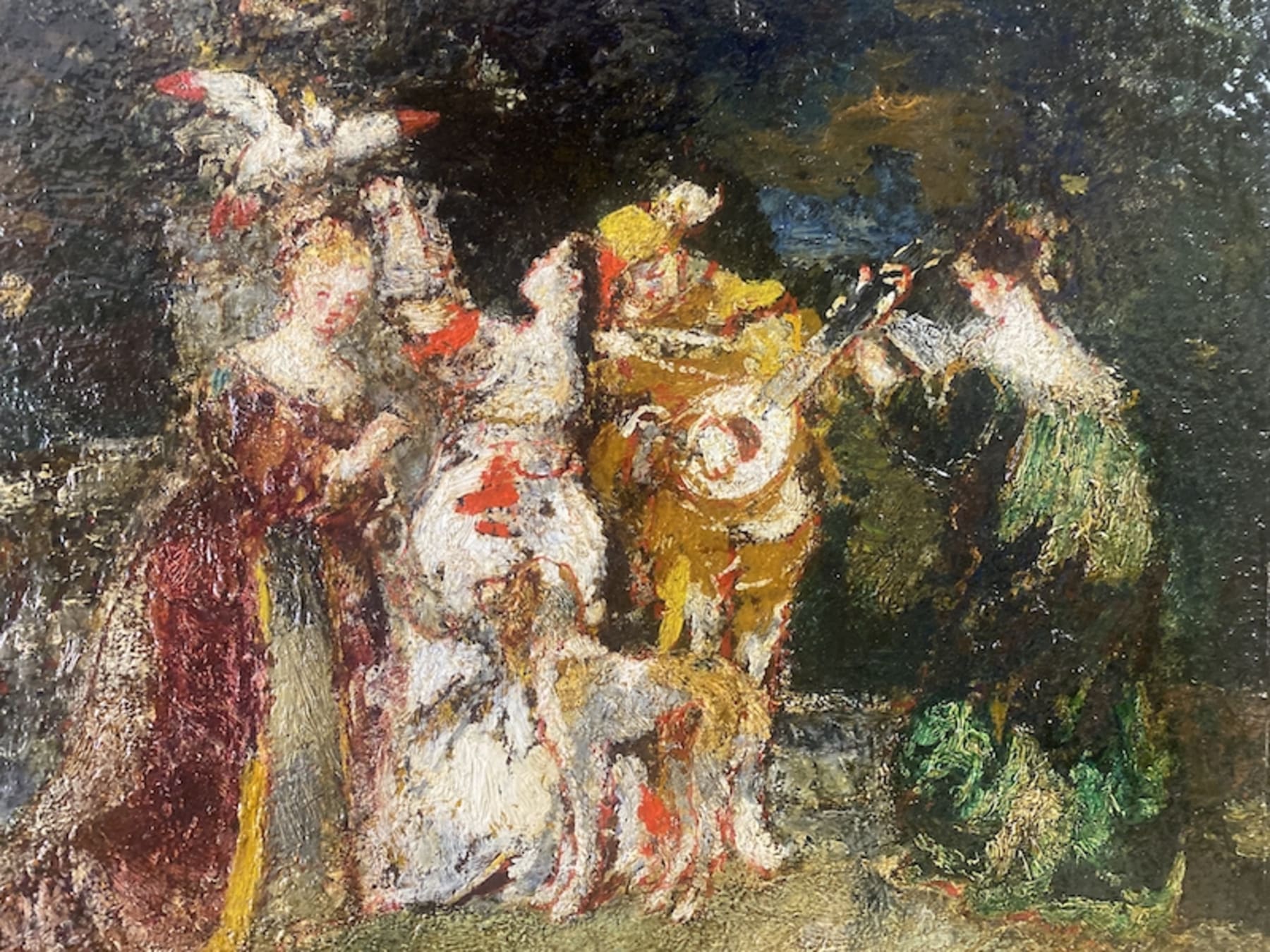 Artwork information
Technique
Oil on wood panel
Period
Middle of the 19 th century
Dimensions with frame
58 cm x 67 cm
Signature
Signed lower right
Proof(s) of authenticity
Painting sold with a certificate of authenticity issued by the Galerie Marc Stammegna of Marseille
State of conservation
Very good
Description
Beautiful painting by Adolphe Monticelli (1824-1886) representing a genre scene. The colors are magnificent and the touch is both removed and impasto (thickness of the material).
This work reveals a way of capturing light that was quite innovative for the time. This oil on wood panel with parquet is signed in the lower right corner.

This oil on wood panel is in very good condition, it is sold in a gilded wood frame from the 19th century (heart stripe). Dimensions without frame : 38 x 49 cm - Dimensions with frame : 58 x 67 cm.
Imagine the artwork at home