Back to artists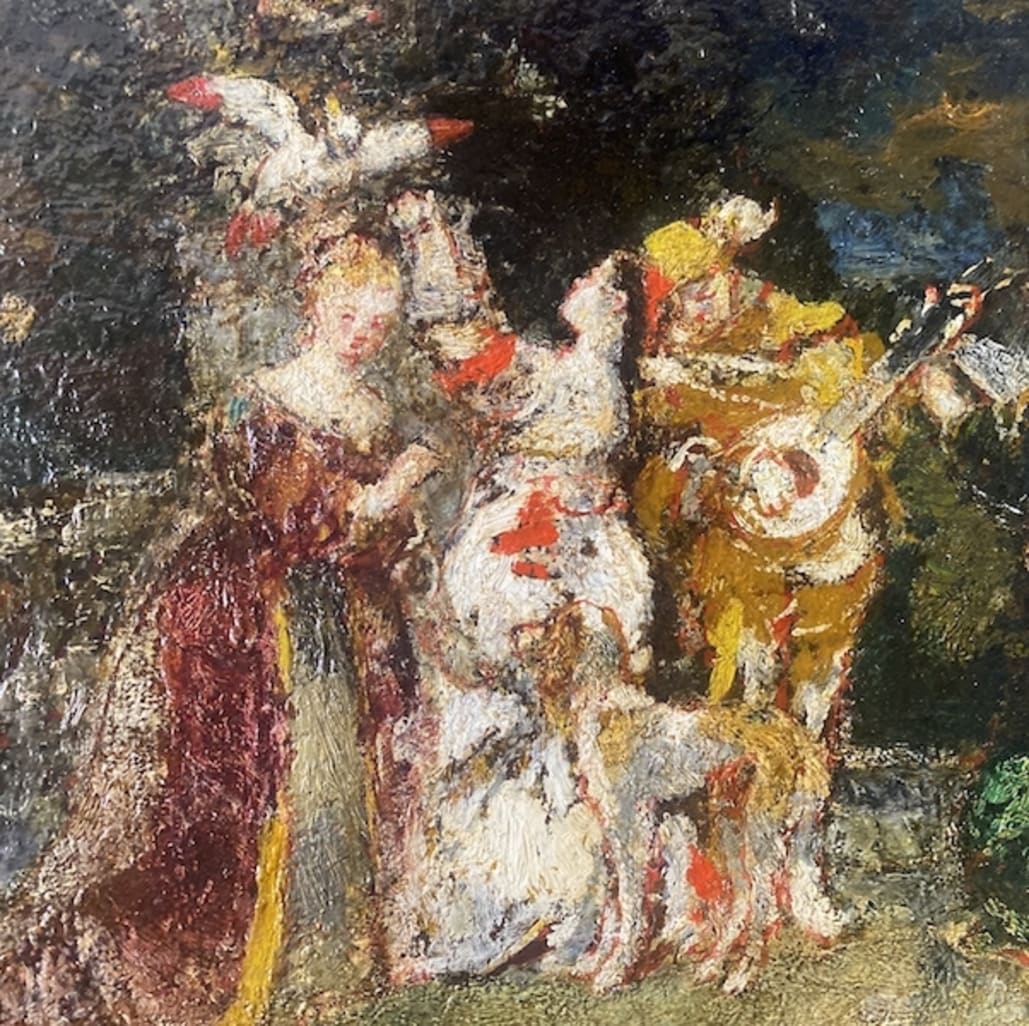 Adolphe Monticelli
Famous artist
Born in 1824
Bio
Adolphe Monticelli was born in Marseille on October 14, 1824. Adolphe Joseph Thomas Monticelli was a student at the Lycée Thiers and at the Ecole des Beaux-Arts in Marseille. The French painter was influenced by Eugène Delacroix whose works he admired in the Louvre.
At the same time, Marseille painters such as Fabius Brest, Alfred Chataud or Alexandre Jean-Baptiste Brun inspired him to paint harem scenes and mosque entrances. His bold and impasto touch is similar to that of Félix Ziem or Narcisse Diaz de la Pena, whose classes he attended. In Marseilles, his main patron was André Chave, a Marseilles entrepreneur and real estate developer.
Monticelli's works greatly inspired Vincent van Gogh. Nevertheless, the two artists never had the opportunity to meet because Monticelli died only a few months before van Gogh arrived in Paris. Vincent van Gogh studied Monticelli's painting technique and experimented with his colorful and particularly expressive still life paintings with thick strokes.
After several visits between 1886 and 1888 to Joseph Delarebeyrette's gallery at 43 rue de Provence in Paris, Vincent van Gogh wrote to his brother Theo: "That Monticelli sometimes took a bunch of flowers to put on a single panel the whole range of his richest and most perfectly balanced tones. And that one must go directly to Delacroix to find such an orchestration of colors."
Vincent and Theo van Gogh even owned six works by Monticelli, including the Vase with Flowers, which is now in the collection of the van Gogh Museum in Amsterdam.
As evidence of his importance on the French art scene during his lifetime, Adolphe Monticelli was commissioned by Napoleon III in 1865 for the Tuileries Palace in Paris.
In 1885, he suffered a terrible stroke that resulted in almost complete paralysis as only his eyes and brain functioned until his death. He died on June 29, 1886 surrounded by his closest friends and was buried in the Saint Pierre cemetery in Marseille.
His works are preserved in prestigious French museums: in the Evreux museum, in the Dijon musée des beaux-arts, in the Baron-Martin museum in Gray, in the Palais des beaux-arts in Lille, in the Lyon musée des beaux-arts, in the Monticelli Foundation in Marseille, in the Orsay museum.
Monticelli is also represented in important international collections: the van Gogh Museum in Amsterdam, the National Museum of Fine Arts in Quebec, the National Museum of Western Art in Tokyo and the Phillips Collection in New York.
I want Art Shortlist to help me acquire a work by Adolphe Monticelli