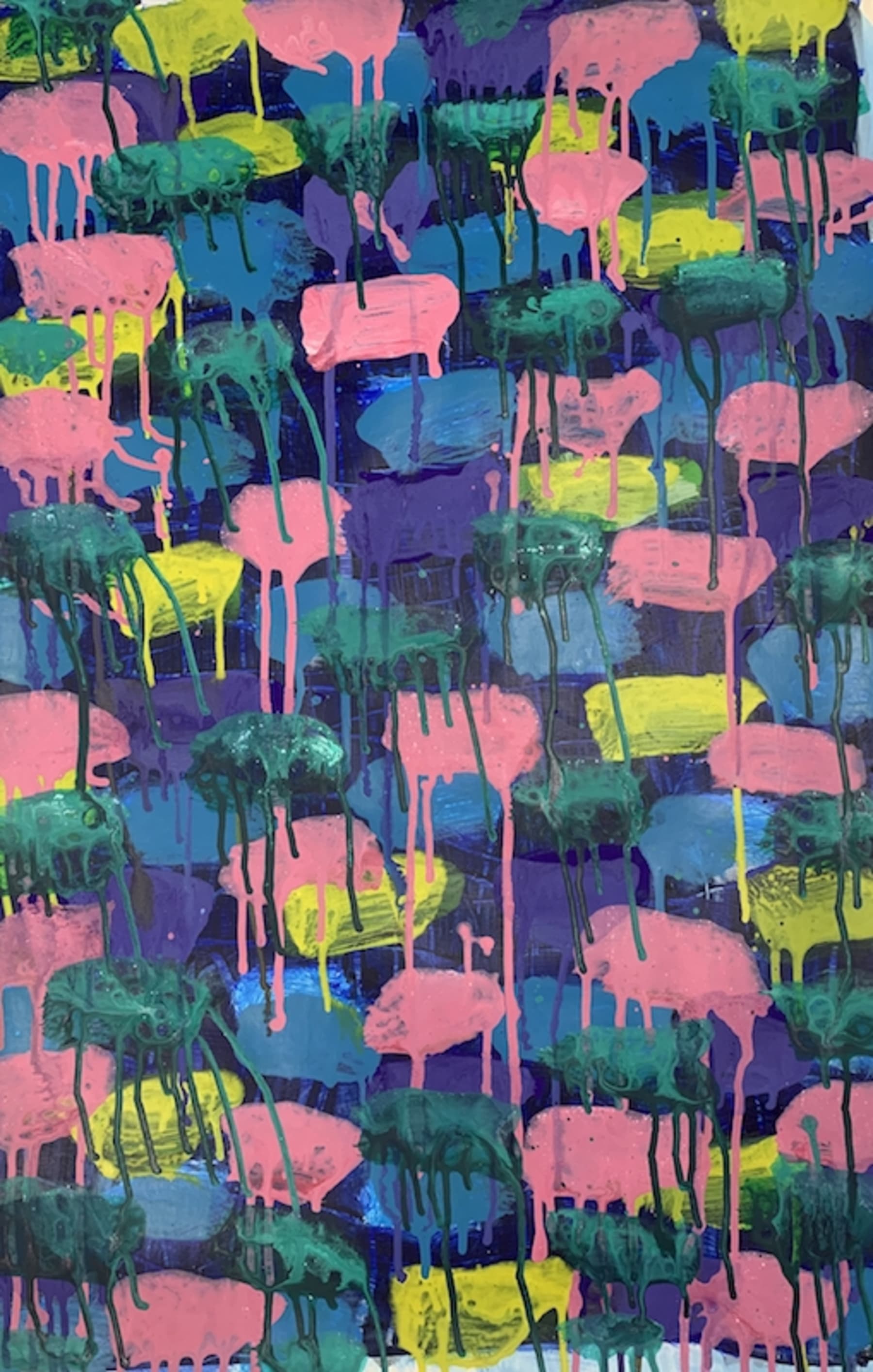 Artwork information
Technique
Acrylic on thick paper
Dimensions
98.5 cm x 63.5 cm
Dimensions with frame
105 cm x 70 cm
Signature
Signed lower left
Proof(s) of authenticity
Painting sold with a certificate of authenticity issued by the artist.
State of conservation
Very good
Description
"My practice of non-figuration, slowly conquered, turned out to be a period of self-forgetfulness and quest for a lost innocence; a long hedonistic stroll through the world of ideas through the occurrences of forms, colors and their free associations.
For a long time without the slightest doubt, I have roamed the fields of abstraction and identified myself with it." Pierre Prèneron

Painting sold framed in a black wooden frame. Dimensions without frame : 98,5 x 63,5 cm - Dimensions with frame : 105 x 70 cm.
Provenance
Artist's Studio
Imagine the artwork at home