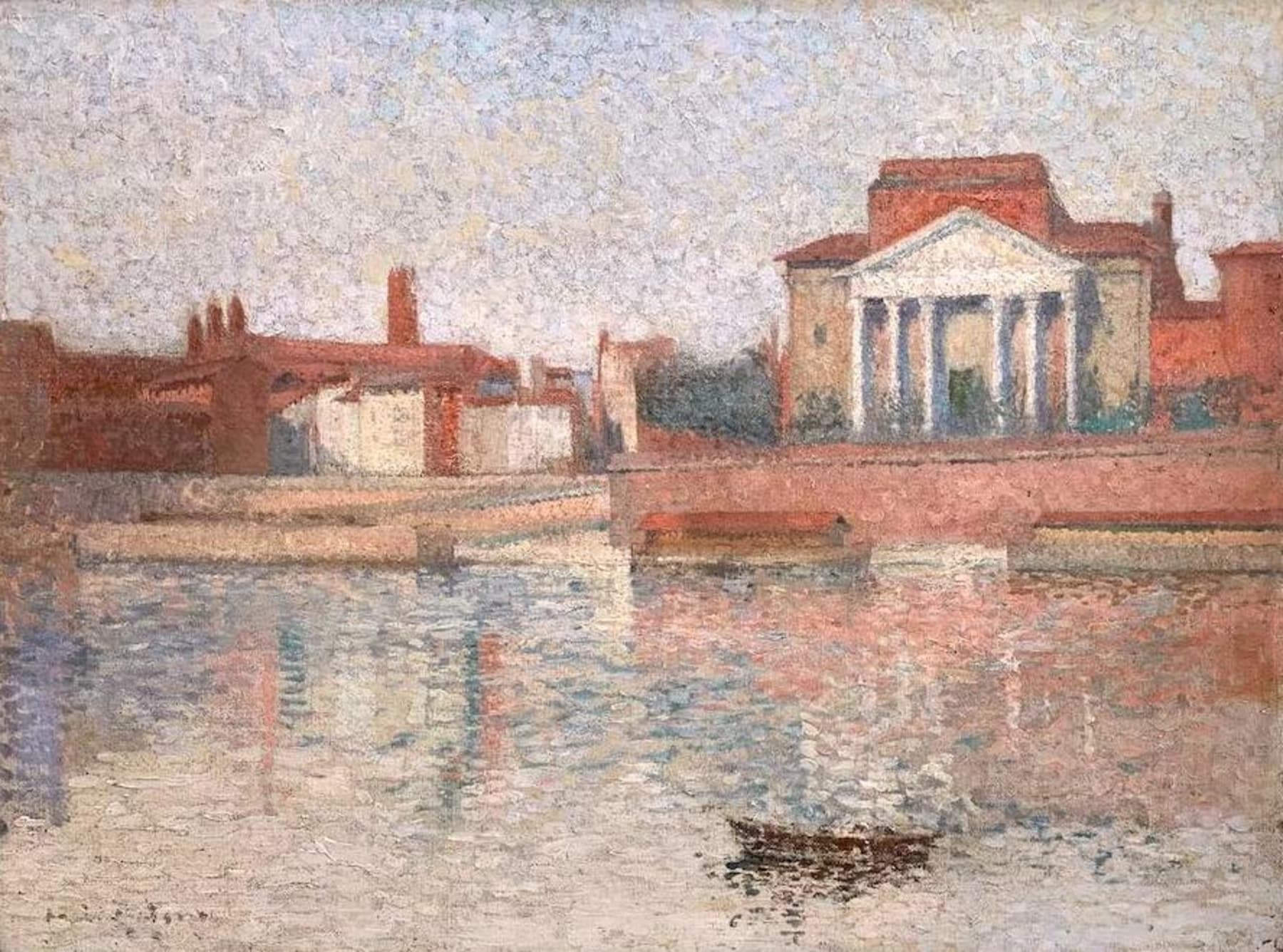 Artwork information
Signature
Signed lower left
Proof(s) of authenticity
Painting sold with a certificate of authenticity issued by Marie-Anne Destrebecq-Martin
State of conservation
Very good
Description
"Vue des bords de Garonne" towards the quays of the Daurade in Toulouse was painted around 1890 by Henri Martin. This painting was later to inspire the great decorations of the Salle Henri Martin in the Capitole in Toulouse, France. In the photos of the work, you will find photos of the large oil on canvas 'Les Bords de la Garonne' from 1906, one of the main components of this splendid décor. A zoom on the right-hand side of this huge oil on canvas shows us how much the painting we are proposing influenced Henri Martin for this décor in this famous building in his home town.

A sublime oil on canvas whose authenticity has been confirmed by Madame Marie-Anne Destrebecq-Martin.

This painting by Henri Martin is offered in a very nice frame. Dimensions of the work unframed: 47 x 61 cm and framed: 63 x 77.5 cm.