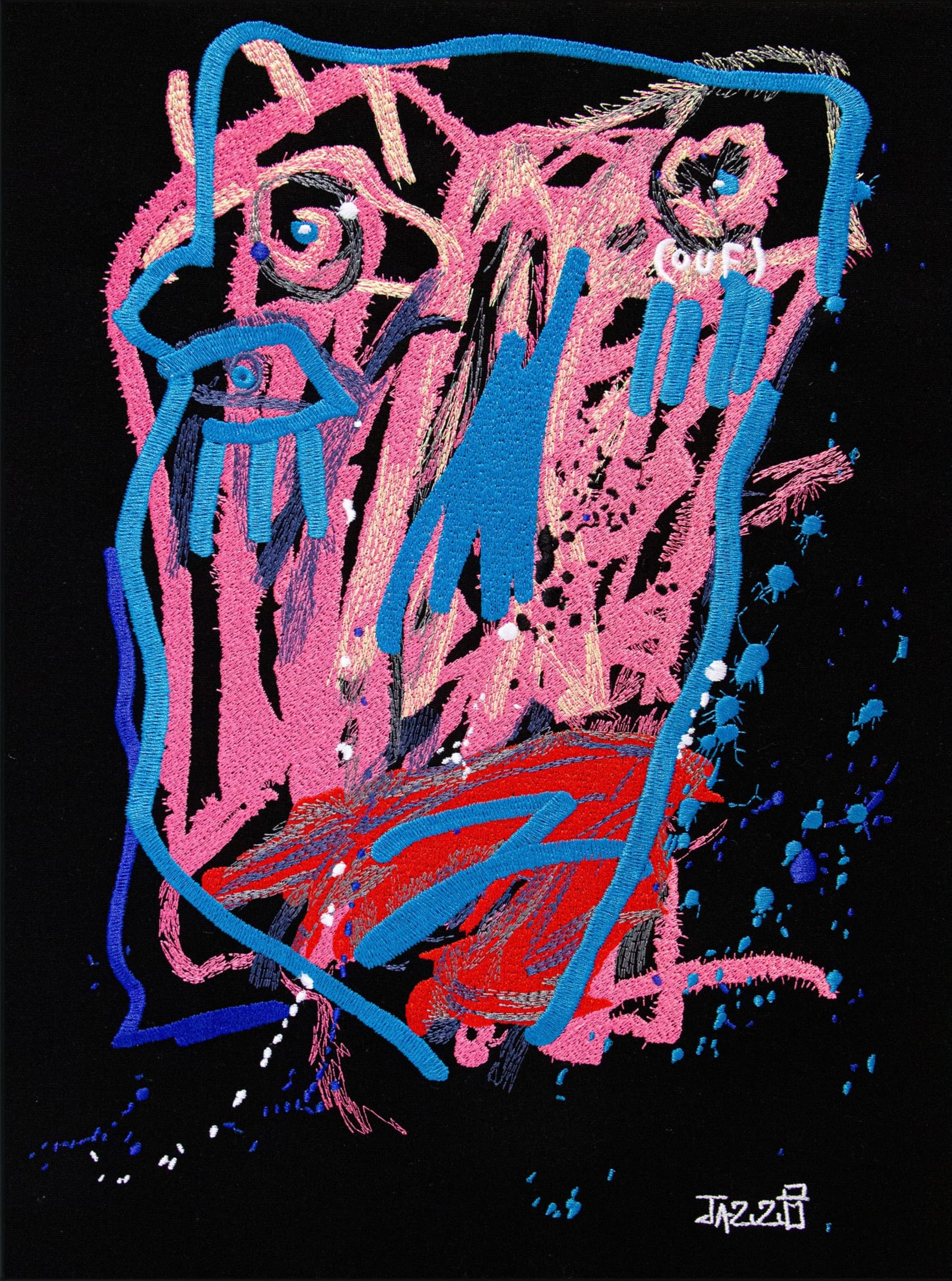 Artwork information
Technique
Embroidery on canvas
Dimensions
46.5 cm x 36.5 cm
Signature
Signed on the back
Proof(s) of authenticity
Sold with a certificate of authenticity
State of conservation
Very good
Description
"OUF!" is a work embroidered on a canvas stretched on frame. Limited edition of only 30 copies. The proposed work is number 10/30.

This art embroidery was designed by Vangart. It is sold in a satin black American box. Dimensions with frame: 46.5 x 36.5 cm - Dimensions without frame: 40 x 30 cm.


Vangart is the perfect alliance between artistic creation and embroidery. Each collaboration is the result of a reflection with the artist on the choice of materials and colors to be used in order to faithfully transcribe his intentions.
Each embroidered work represents several hours of work and hundreds of thousands of embroidery stitches which makes it totally unique.

Vangart collaborates with international artists in order to realize embroidered works in limited edition. Each work is numbered and delivered with a certificate of authenticity and signed by the artist's hand.

Delivery costs of 10 € for all France. For other destinations, do not hesitate to contact us.
Provenance
Atelier Vangart in Lyon, France