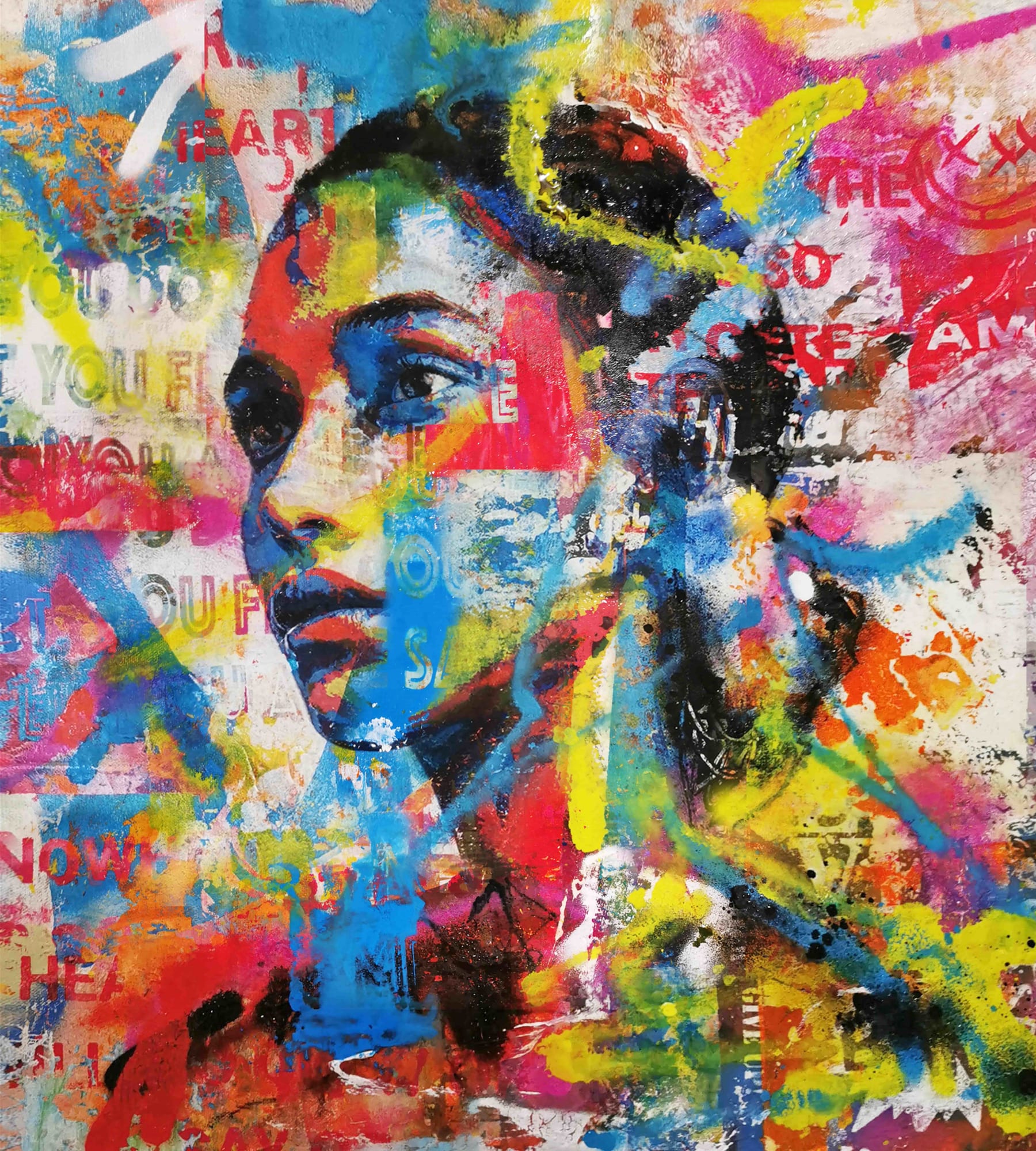 Artwork information
Technique
Acrylic, aerosol and screen printing on canvas
Dimensions
150 cm x 135 cm
Signature
Signed and dated on the back
Proof(s) of authenticity
A certificate of authenticity of the artist will be delivered to the buyer.
State of conservation
Very good
Description
This work on canvas is mounted on a wooden frame. At the request of the buyer, the artist can have this work framed with a frame of his selection.
Provenance
Artist's studio in Berlin, Germany
Exhibition(s)
The artist has had solo exhibitions, notably at the Art Karlsruhe and Cologne Art Fair in 2013. Her works are collected all over the world and Lucia Schautz has received numerous awards.