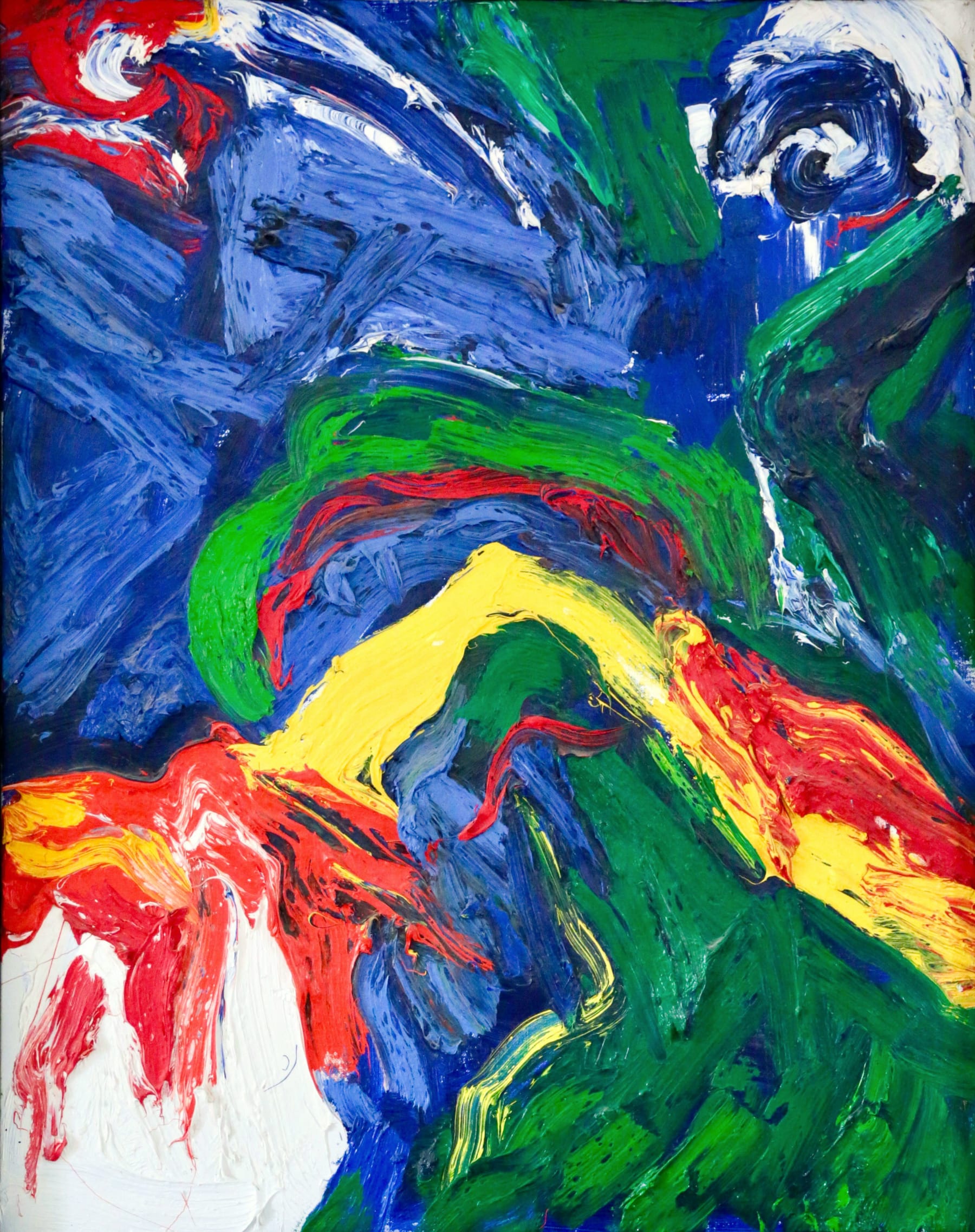 Artwork information
Signature
Signed lower right
Proof(s) of authenticity
On the back of the painting is the reference: "F.30-471/94" and the title of the painting: "Colère".
The work was acquired in the late 1990s by the current owner directly from the artist.
State of conservation
Very good
Location
Canton of Vaud, Switzerland
Description
This painting entitled "Colère" (in English: Anger) is very representative of Bengt Lindström's art. It consists of bright colours and a thick pictorial layer. The subject of this painting is directly inspired by the mythologies of the Northern countries.

The canvas is framed in a black wooden frame, American box style. Dimensions of the work outside the frame: 75 cm (height) x 73 cm (width).
Provenance
Swiss private collection