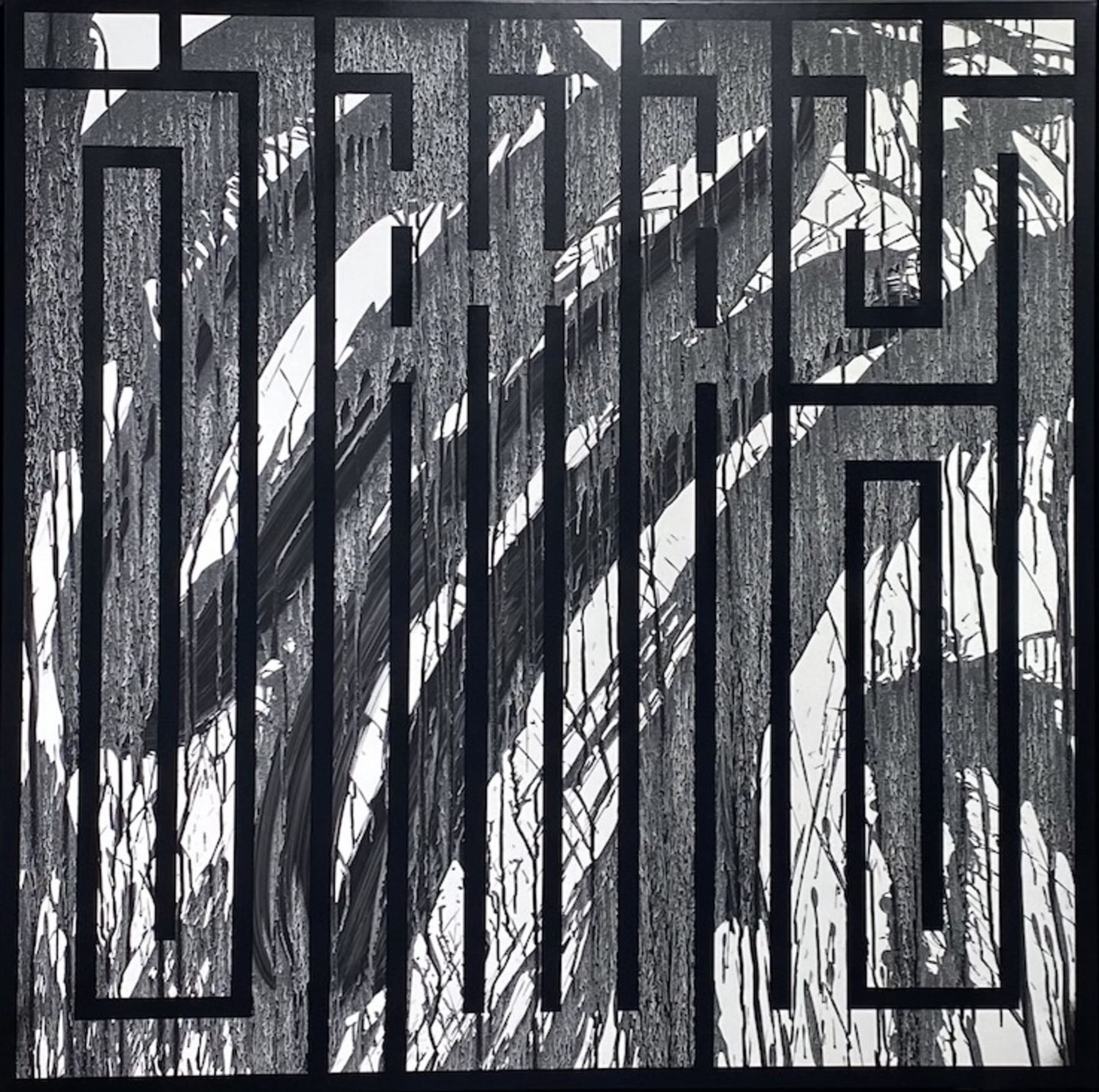 Artwork information
Technique
Acrylic and spray paint on canvas
Dimensions
120 cm x 120 cm
Dimensions with frame
127 cm x 127 cm
Signature
Signed on the back
Proof(s) of authenticity
Painting sold with a certificate of authenticity issued by the artist.
State of conservation
Very good
Description
Beautiful painting by L'Atlas (born 1978) entitled 'Life is a jungle'. The technique used is mixed: acrylic and aerosol on canvas.

This painting is titled, signed and dated on the back of the canvas.

To create the background of the work, L'Atlas used the technique known as 'action painting' and created this labyrinth with his black tape, a tape generally used on film shoots.
Imagine the artwork at home