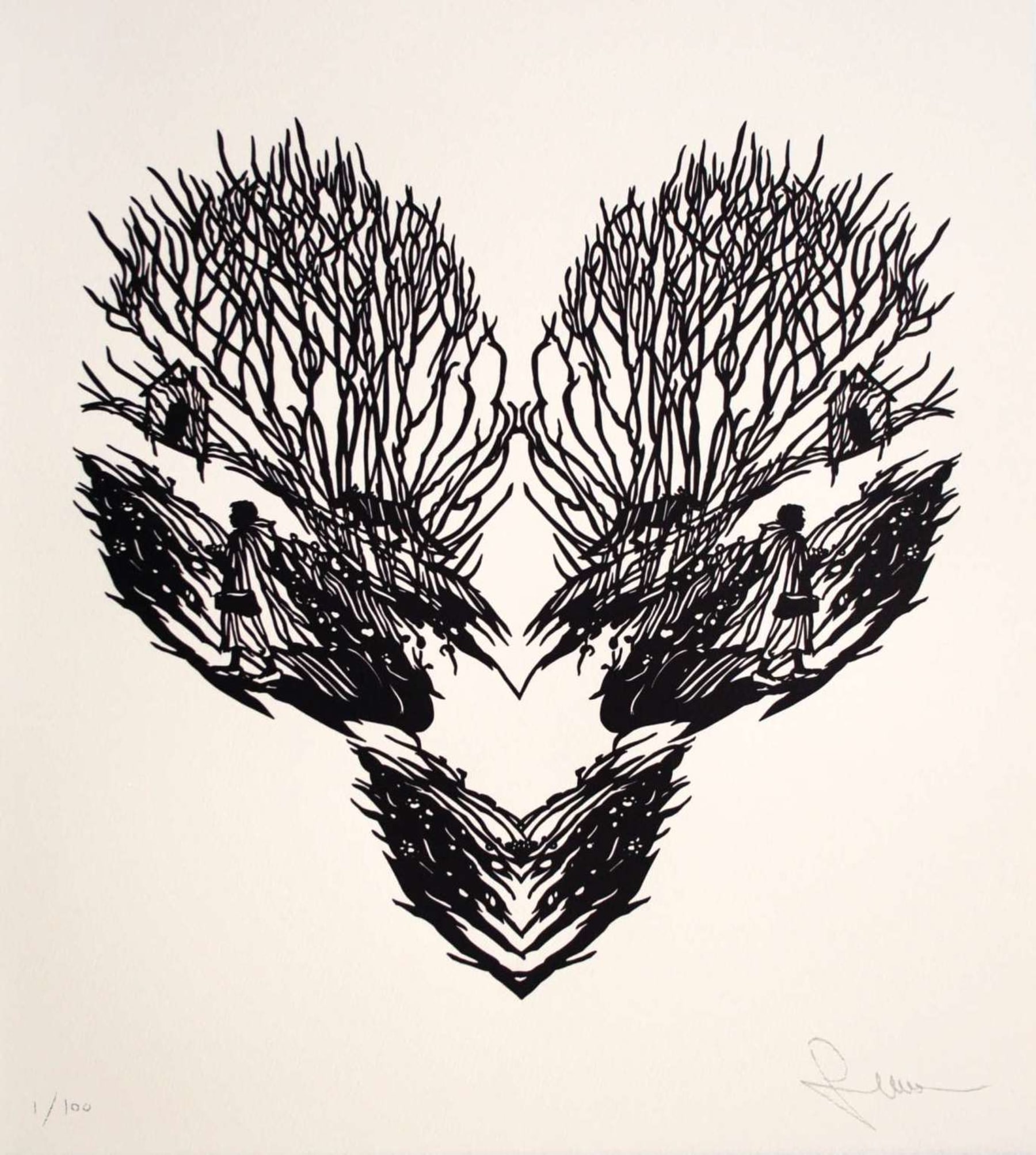 Artwork information
Technique
Letterpress printing on paper
Signature
Signed lower right
Proof(s) of authenticity
Work sold with a certificate of authenticity.
State of conservation
Very good
Location
Rhône-Alpes, France
Description
Letterpress printing on cotton rag paper. The drawings are engraved on linoleum and printed on Mylar paper or recycled paper before being painted with acrylic.

Limited edition of 100, this one has the number "9/100".