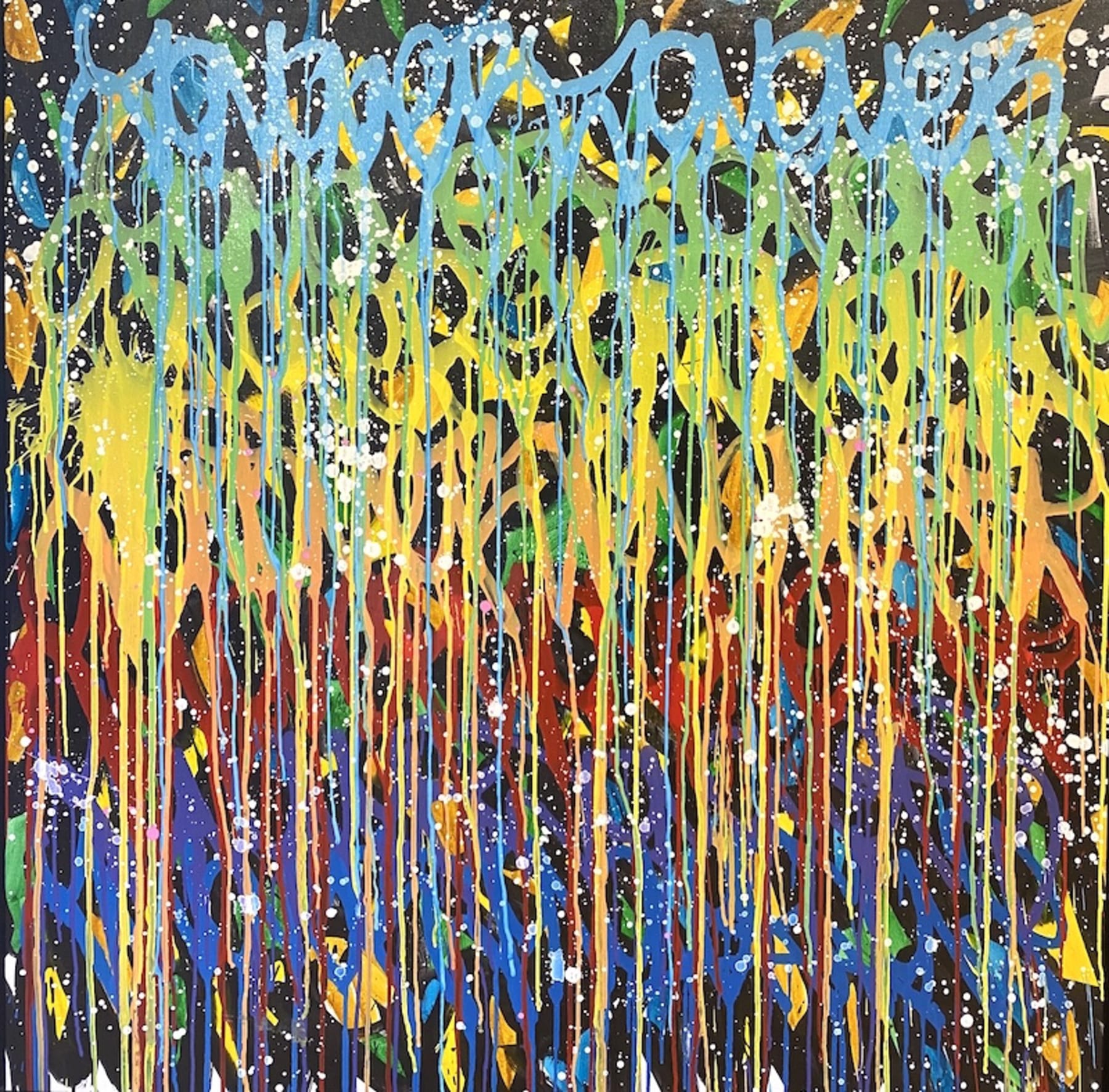 Artwork information
Technique
Acrylic on canvas
Dimensions
122 cm x 122 cm
Dimensions with frame
140 cm x 140 cm
Signature
Signed on the back
Proof(s) of authenticity
Painting sold with a certificate of authenticity issued by JonOne.
State of conservation
Very good
Description
A fantastic acrylic on canvas by JonOne painted in 2019. The canvas is titled on the back "Coney Island, under the board jacks".

This painting of the most famous French-American street artist is sold in a black wooden box frame with a varnish effect. A frame that suits him very well and makes this explosion of colors even more enjoyable.