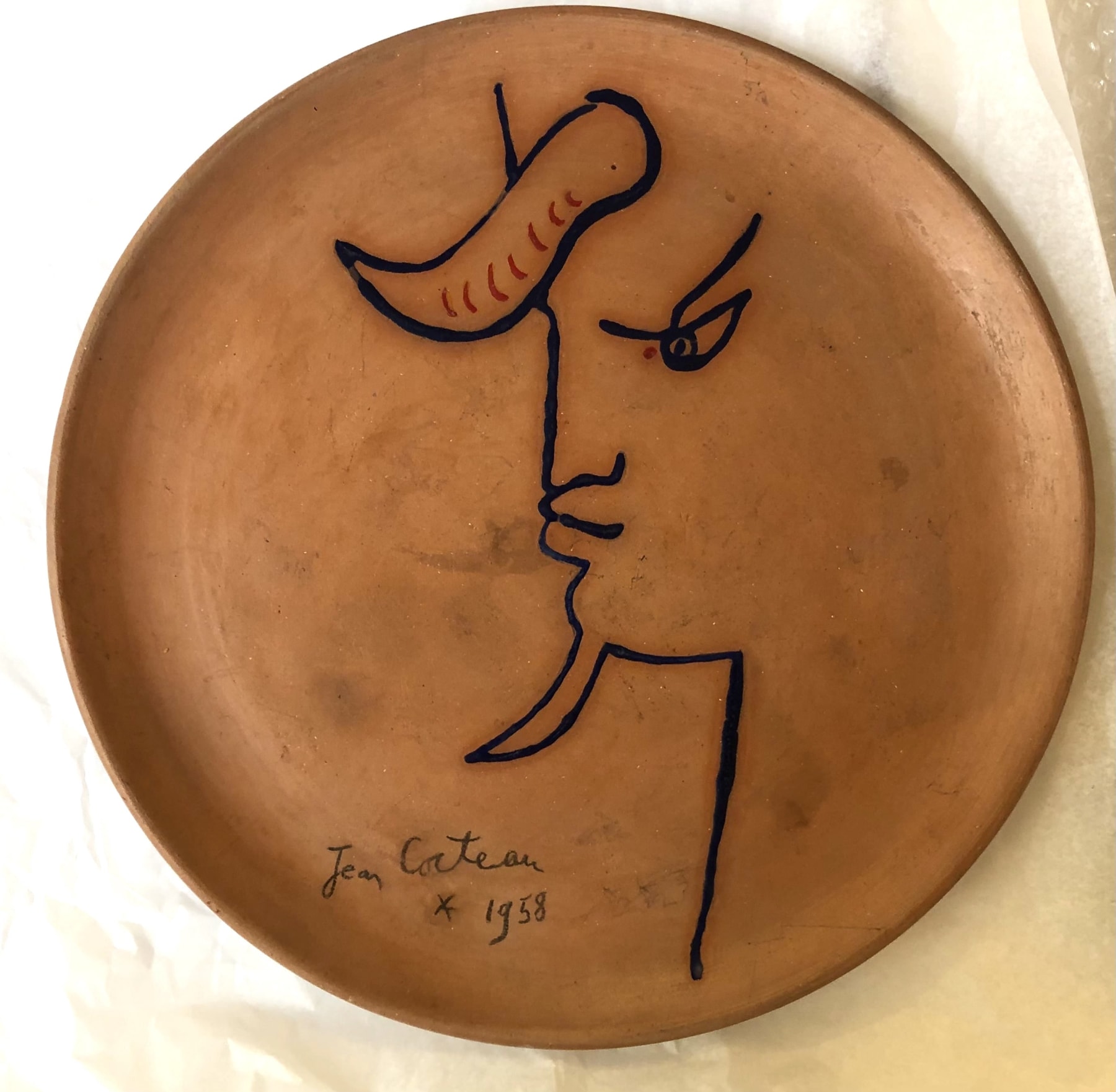 Artwork information
Dimensions
31 cm x 31 cm x 3 cm
Signature
Signed and dated
Proof(s) of authenticity
A certificate of authenticity from the gallery will be given to the buyer.
State of conservation
In good condition but a light cleaning of the work by a professional is recommended.
Description
Ceramic dish from 1958 from the workshop of Madeline Joly. This plate is signed and dated lower left by Jean Cocteau, its diameter is 31 cm.