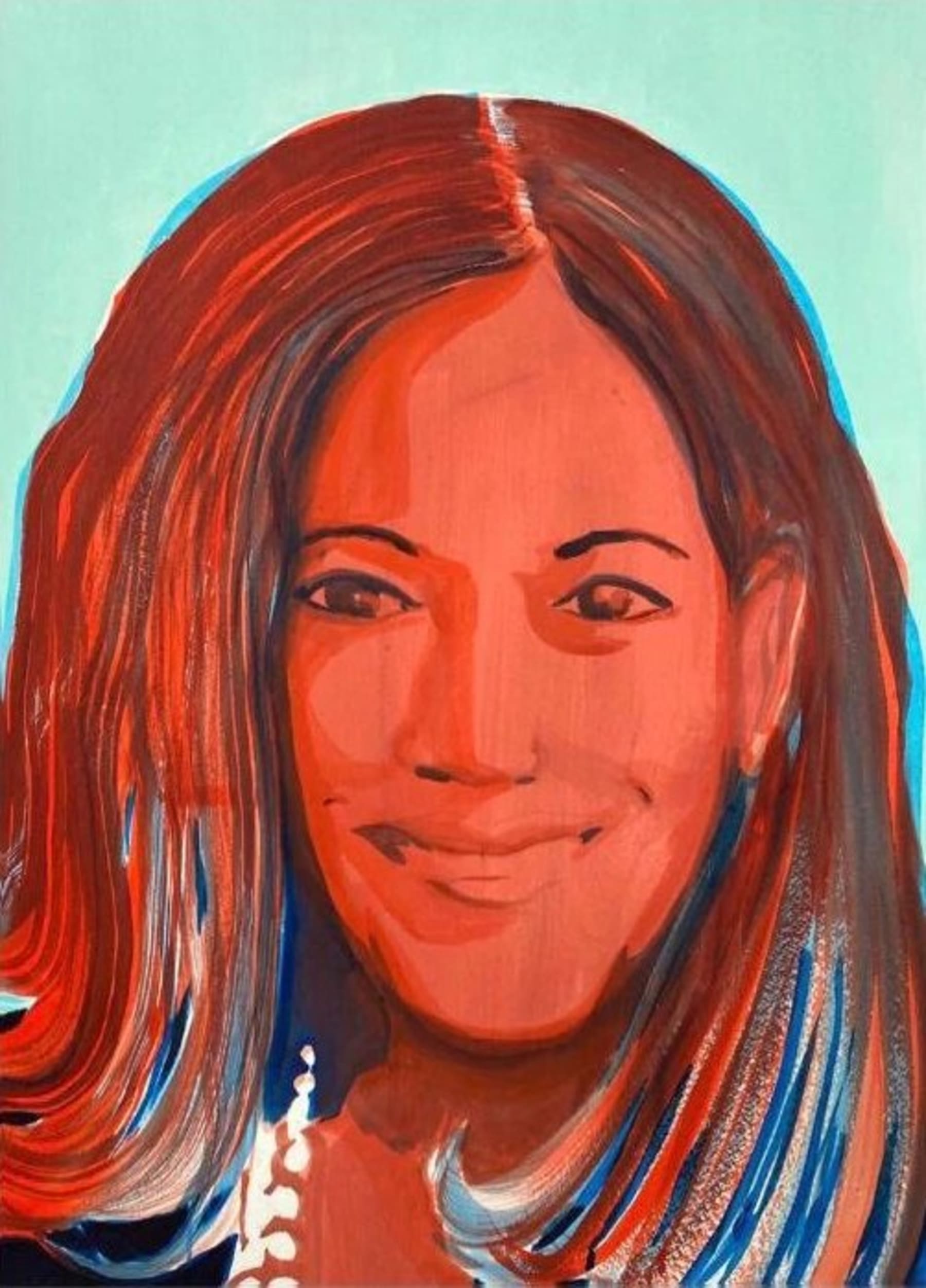 Artwork information
Technique
Ultrachrome inkjet printing on paper
State of conservation
Very good
Description
Ultrachrome inkjet print on Bright White Hahnemühle paper. Format 70 x 50 cm. Limited edition of 100 copies signed in pencil by the artist and numbered.

Why Kamala Harris? "Her nomination is the marker of the American elections, she represents the fundamental values of America: freedom, equality, fraternity, but also diversity."

She was the big surprise of the American election campaign. Kamala Harris, born in 1964 in Oakland, California, Attorney General of California and then Senator, chosen by the Democrat Joe Biden as vice president, boosted the campaign of the challenger of Donald Trump. A very media-friendly opponent, "intelligent, strong, ready to lead", who annoys the opposing camp. Born of an Indian mother and a Jamaican father, she embodies a new generation of women ready to fight against social inequalities and to give meaning to the often forgotten term "servant of the state".

30% of the price of the work benefits the Studio Museum Harlem.
Provenance
Artist's Studio
Imagine the artwork at home