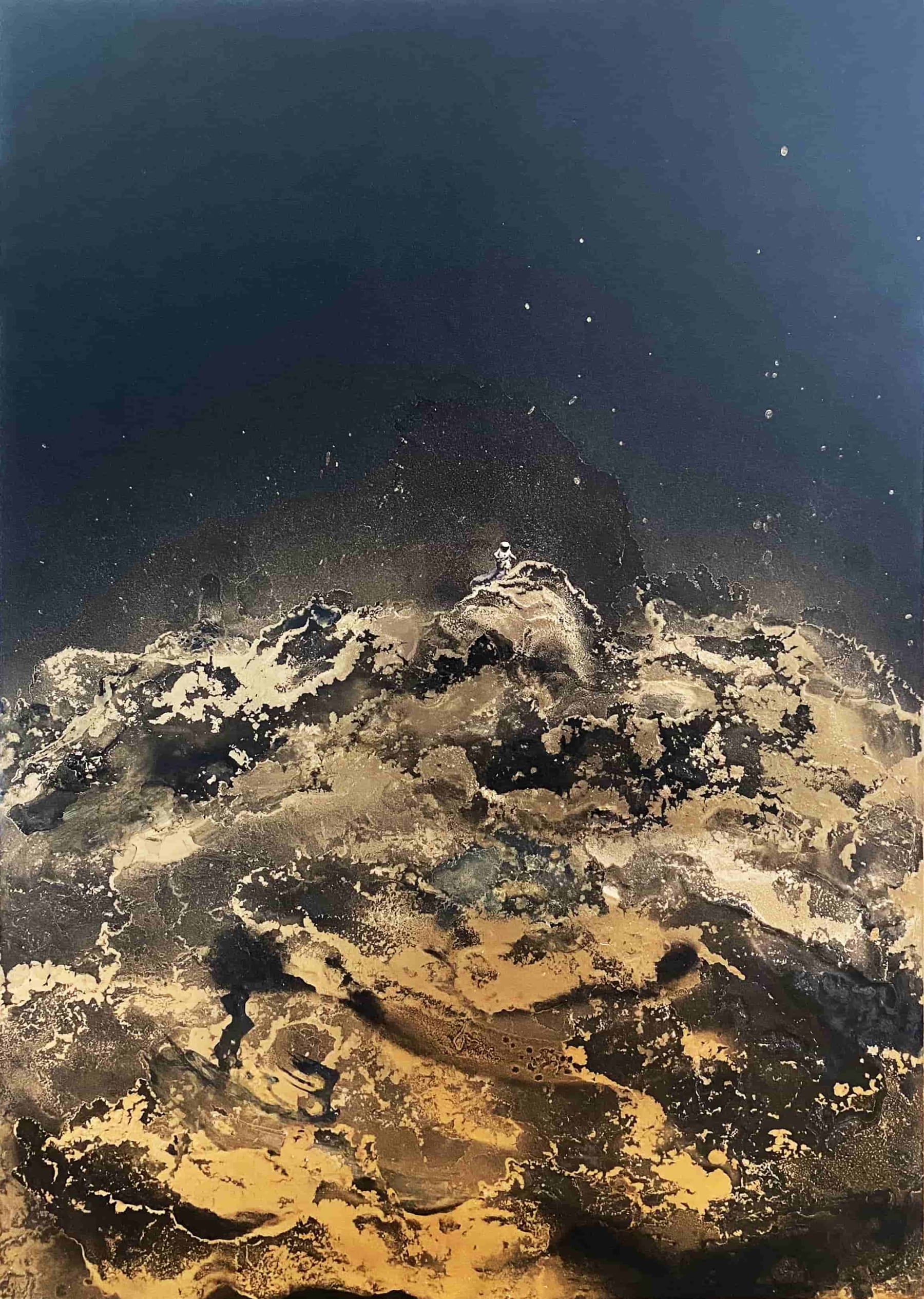 Artwork information
Technique
Mixed media on canvas
Dimensions with frame
102.5 cm x 72.5 cm
Signature
Signed and dated on the back
Proof(s) of authenticity
This work by Maxence Doré is sold with a certificate of authenticity.
State of conservation
Very good
Description
"Travelogue 1" is part of the series "Carnet de voyage" by Maxence Doré. This work is framed, dimensions of the work with frame: 102.5 x 72.5 cm. The frame chosen by the artist is in black wood.
Provenance
Artist's Studio