Back to artists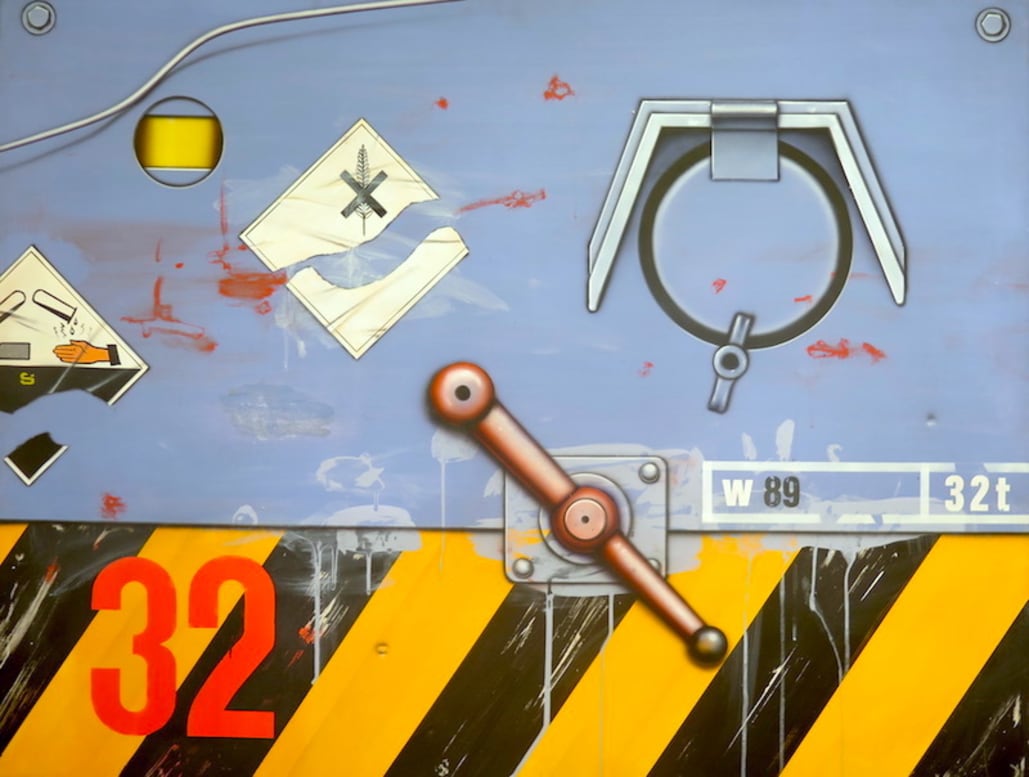 Peter Klasen
Famous artist
Born in 1935
Bio
The German painter, photographer and sculptor Peter Klasen was born in Lübeck, Germany in 1935.
Peter Klasen grew up in a family with a strong interest in art: his uncle Karl Christian Klasen, a student of the painter Otto Dix, was an expressionist landscape and portrait painter, and his grandfather, a collector and patron of the arts, introduced him to the world of art through his friendly relations with artists. Peter Klasen started drawing and painting at an early age. He also learns the techniques of lithography and airbrushing. The reading of authors such as Dostoyevsky, Kafka and Thomas Mann marked him deeply.
Industrial themes are omnipresent in his work. One finds in Peter Klasen's paintings elements such as pressure gauges, sheet metal from public works equipment, large metal locks, truck and railroad tarpaulins, hydraulic hoses and many other elements from industry. His paintings also include figures and photos from magazines and posters.
A true master of contrasts, Peter Klasen is fascinated by the hostility of the modern city and by the representation of the body as a commodity.
From 1962, he is one of the founders of the Nouvelle Figuration. Within this movement, also called "Figuration narrative", we find Erró, Jacques Monory, Bernard Rancillac, Hervé Télématique and Valeri Adami. Peter Klasen's first solo exhibition took place in 1966 in Paris.
"The real is nothing other than what I show you." Peter Klasen
artworks
I want Art Shortlist to help me acquire a work by Peter Klasen