Back to artists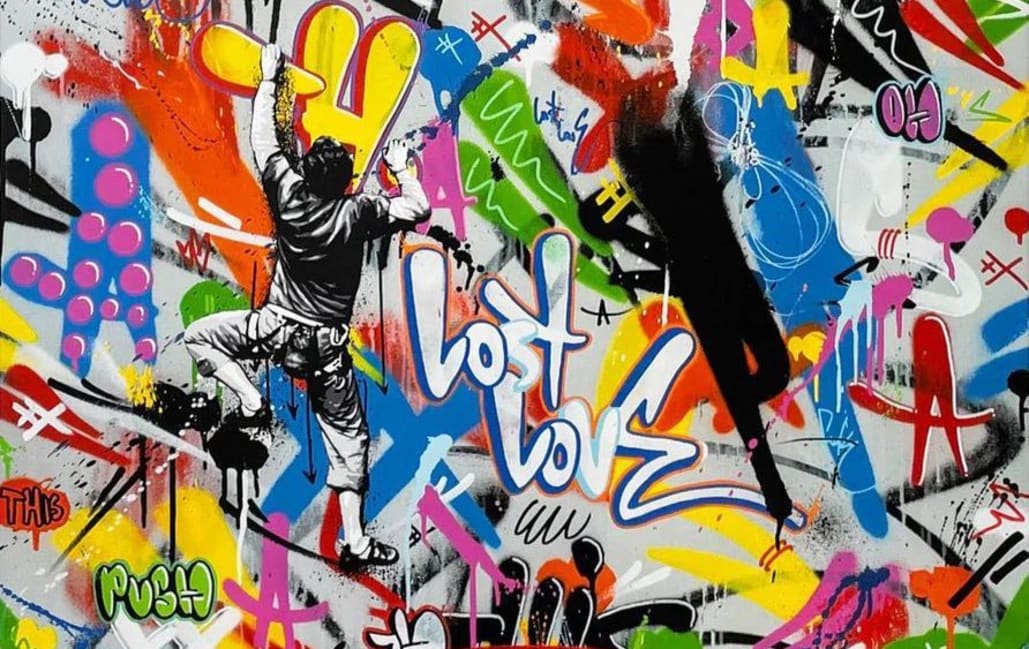 Martin Whatson
Famous artist
Born in 1984
Bio
Martin Whatson was born in Norway in 1984. Today he is considered one of the key players in contemporary urban art, more commonly known as street art.
It is in Oslo that the artist made his weapons, he studied art and graphic design within the school of communication Westerdals.
For more than ten years, Martin Whatson has been collaborating with some of the biggest names in his field and has managed to make himself known and appreciated by important collectors all over the world. His style is unique and recognizable, Martin has developed an aesthetic that combines figurative stencil compositions and abstract movements.
The artist considers his works as a reflection of the rise and fall of the city streets, in his creations he symbolically recreates the urban environment, then personalizes it in his own way.
Martin Whatson's pictorial world is filled with anomalies and contradictions that require the viewer to linger over the work.
Growing up in the city of Oslo, Norway, Martin was an important part of the emerging local graffiti scene in the early 1990s. At that time, there was zero tolerance by the government and police, so it was difficult to create walls without taking risks.
Architecture is for him a constant inspiration, the evolution and deconstruction of cities fascinates him. Martin Whatson is also very sensitive to the processes of deconstruction carried out by Jose Parla and Cy Twombly.
In the early 2000s, stencils were introduced into his artistic work, an evolution that brought him closer to a simplified but more effective aesthetic that, according to him, could bridge the gap between the passion and spontaneity of graffiti on the one hand and the fragility and transience of nature on the other. From this balance comes his new artistic approach.
Martin Whatson creates as much on wall as on canvas or paper, the relationship between strength and vulnerability remains constant and present in each work. We find delicate and organic characters such as butterflies, ballerinas, animals all placed in a space that seems empty on a gray background.
Gradually, urban artists have entered the art galleries. Whatson has not escaped this rule. His solo exhibitions have been shown in cities such as Tokyo, Los Angeles, London and New York.
Art Shortlist is proud to present a selection of works by artist Martin Whatson.
I want Art Shortlist to help me acquire a work by Martin Whatson