Back to artists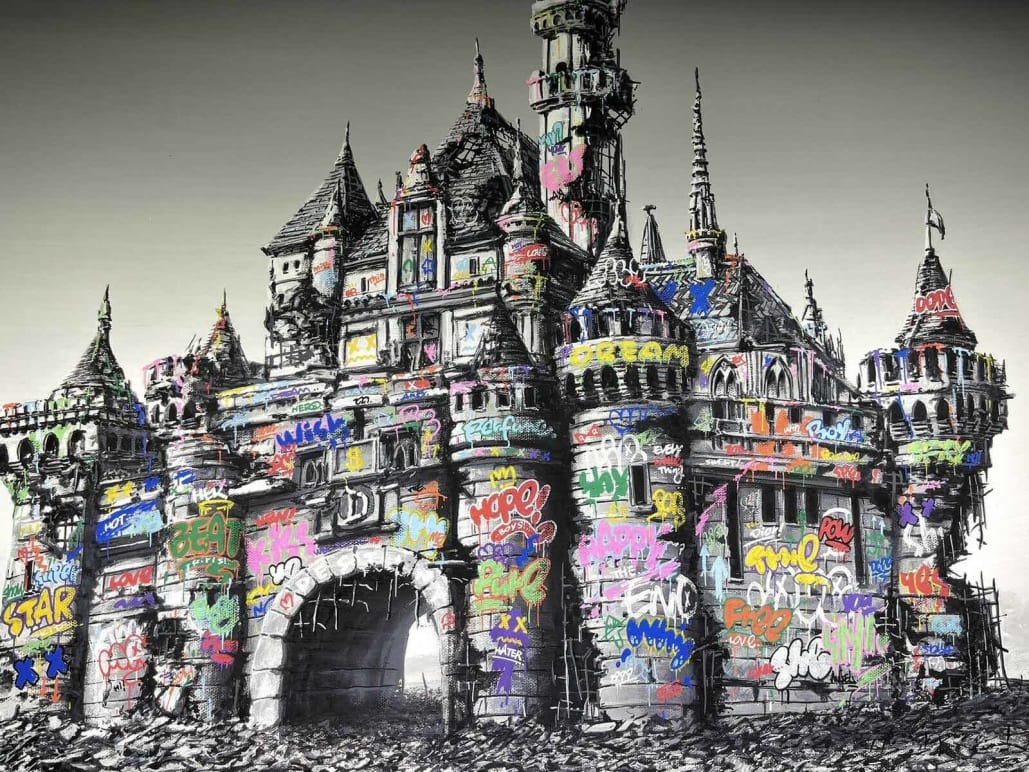 Jeff Gillette
Famous artist
Born in 1959
Bio
Jeff Gillette is known for his paintings of Disney characters and dystopian landscapes dotted with landfills and slums. His creations blend 20th century comic strip illustration with traditional European oil painting techniques, while highlighting the global economic inequities caused by 21st century capitalism.
Gillette's subversive style crystallized in his 2010 solo exhibition "Dismayland," largely credited as the inspiration for Banksy's 2015 apocalyptic theme park installation "Dismaland." Banksy used Gillette's painting, Minnie Hiroshima (2015), as the official poster for "Dismaland" and invited him to participate in an show at the theme park alongside artists like Damien Hirst and Jenny Holzer.
Gillette finds inspiration in his trips around the world. His work has been exhibited in Los Angeles, London and Singapore.