Back to artists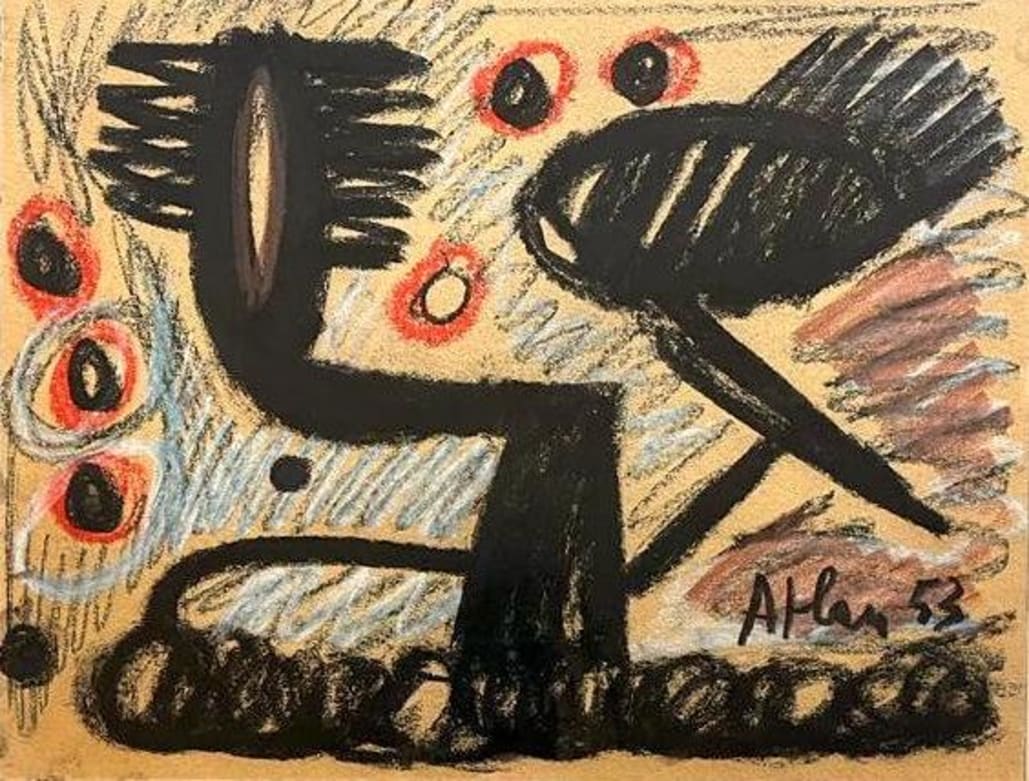 Jean-Michel Atlan
Famous artist
Born in 1913
Bio
Jean-Michel Atlan was a painter and draughtsman born on 23 January 1913 in Constantine. He died on 12 February 1960 in Paris. Atlan, of Jewish-Berber origin, left Algeria for Paris in 1930, where he studied philosophy at the Sorbonne.
In 1941, he began to paint, and was arrested in 1942, both for his activism as a member of the Resistance and because he was Jewish. Put in prison, he escaped the extermination camps. He now devoted himself to painting and in 1944 exhibited at the Salon des Surindépendants in an expressionist style.
In 1946, Jean-Michel Atlan met Asger Jorn and then joined the CoBrA movement: Copenhagen, Brussels and Amsterdam (1948-1951) and moved towards abstraction. He suffered a haemorrhage in 1959 during an exhibition in London and died on 12 February 1960.
artworks
I want Art Shortlist to help me acquire a work by Jean-Michel Atlan