Back to artists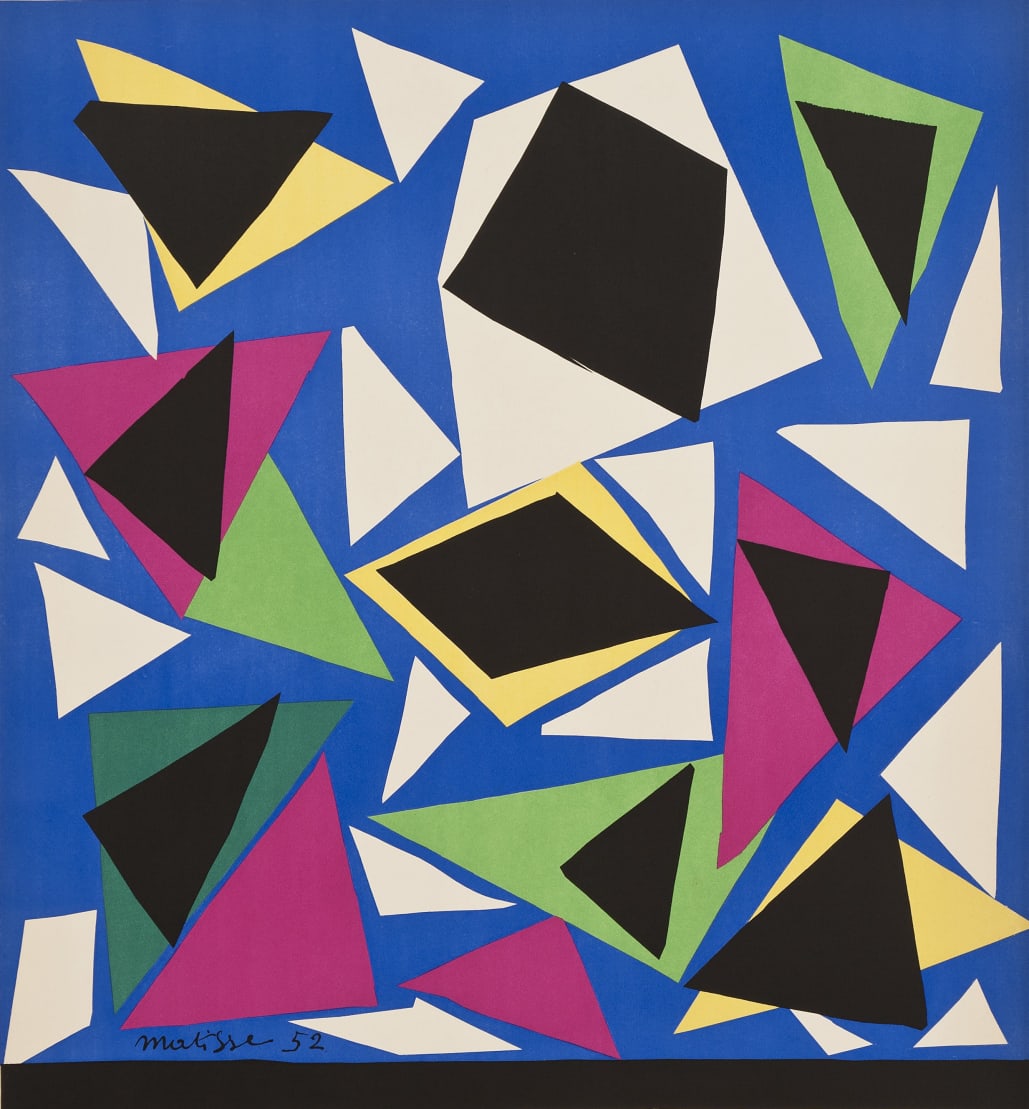 Henri Matisse
Famous artist
Born in 1869
Bio
Henri Matisse was born on December 31, 1869 in Le Cateau-Cambrésis in France. Henri Matisse first studied law and became a notary clerk. At the age of 20, he remained in bed because of appendicitis, and so he discovered the joys of drawing and painting.
He continued his studies, but also enrolled in a drawing course. In June 1890, he paints his first painting entitled "Nature morte avec des livres". Then, he moved to Paris where he joined the Beaux-Arts in 1895, in the studio of Gustave Moreau. In 1896, he met Auguste Rodin. Little by little, Henri Matisse turns to Impressionism, notably by discovering the works of Henri de Toulouse-Lautrec, Paul Gauguin, Vincent Van Gogh and Paul Cézanne. He thus starts to use warmer colors and organizes his canvases with more rigor.
From 1904 on, he rubbed shoulders with Paul Signac and adopted pointillist techniques, but quickly moved away from them. His paintings at that time consisted of large areas of very bright colors. The more time passes and the more Matisse moves towards a simplification of his art, he even speaks of "art of balance, purity and tranquility". In 1905, he exhibited in the company of painters André Derain and Albert Marquet. The critic Louis Vauxcelles gave them the nickname "fauve": Fauvism was born! His art thus begins to be recognized in the high artistic spheres and he now lives quite comfortably.
In 1908, Henri Matisse began to paint "La Danse" for the famous collector Sergueï Chtchoukine. This painting is considered as his ultimate masterpiece, he also has a counterpart "La Musique". With its refined and colorful style, this painting symbolizes the simplification of painting imagined by Henri Matisse.
He continued to paint during the First World War and settled in Nice. In 1924, he tried his hand at sculpture. Suffering from colon cancer, Matisse is physically diminished, but he continues to draw. In addition, he develops collage techniques with the help of Lydia Délectorskaya. Henri Matisse died on November 3, 1954 in Nice.
Great master of fauvism and great artist of his time, Henri Matisse excelled in many artistic fields: painting, drawing, sculpture, engraving, stained glass and collage.
"It is not possible for me to slavishly copy nature, which I am forced to interpret and submit to the spirit of the painting." Henri Matisse
I want Art Shortlist to help me acquire a work by Henri Matisse