Back to artists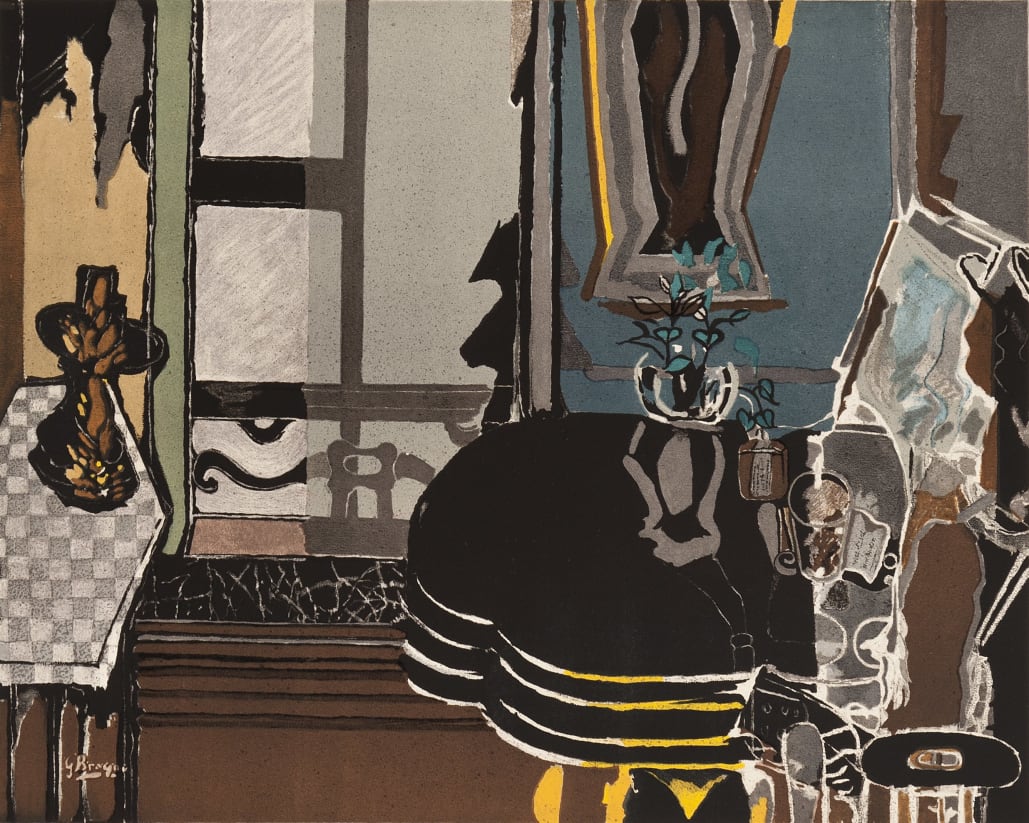 Georges Braque
Famous artist
Born in 1882
Bio
Georges Braque is the co-founder of the cubist movement at the beginning of the 20th century. He was born on May 13, 1882 in Argenteuil into a family of craftsmen. He grew up in Le Havre where he studied at the École supérieure des Beaux-Arts between 1897 and 1899. Afterwards, Georges Braque started as an apprentice painter decorator with his father.
In 1902, Georges Braque moved to Paris where he studied drawing at the Académie Humbert. In 1905, he paints his first canvases in an impressionist style, then he gets closer to the aesthetics of fauvism with brightly colored compositions.
In 1907, he meets Pablo Picasso, this totally overturns his style. Very intrigued by Picasso's painting "Les Demoiselles d'Avignon", Georges Braque begins to experiment with the decomposition of figures. It is the beginning of a beautiful friendship and a great collaboration. The two artists found a new pictorial style based on the use of geometric elements: Cubism.
The First World War brutally stops these new artistic impulses, explorations are put aside for a while. Called to the front, Georges Braque was wounded in the head, he did not start painting again until 1917.
He began to practice sculpture and engraving, and gradually moved away from Pablo Picasso to devote himself mainly to still lifes. At the end of his life, Georges Braque turns to the creation of landscapes. He was the first painter to be exhibited in the Louvre during his lifetime. He won the Antonio Feltrinelli Prize at the Académie des Beaux-Arts in 1959.
Georges Braque died on August 31, 1963 in his Paris apartment at the age of 81.
"Painting is closer and closer to poetry, now that photography has freed it from the need to tell a story." Georges Braque
I want Art Shortlist to help me acquire a work by Georges Braque