Back to artists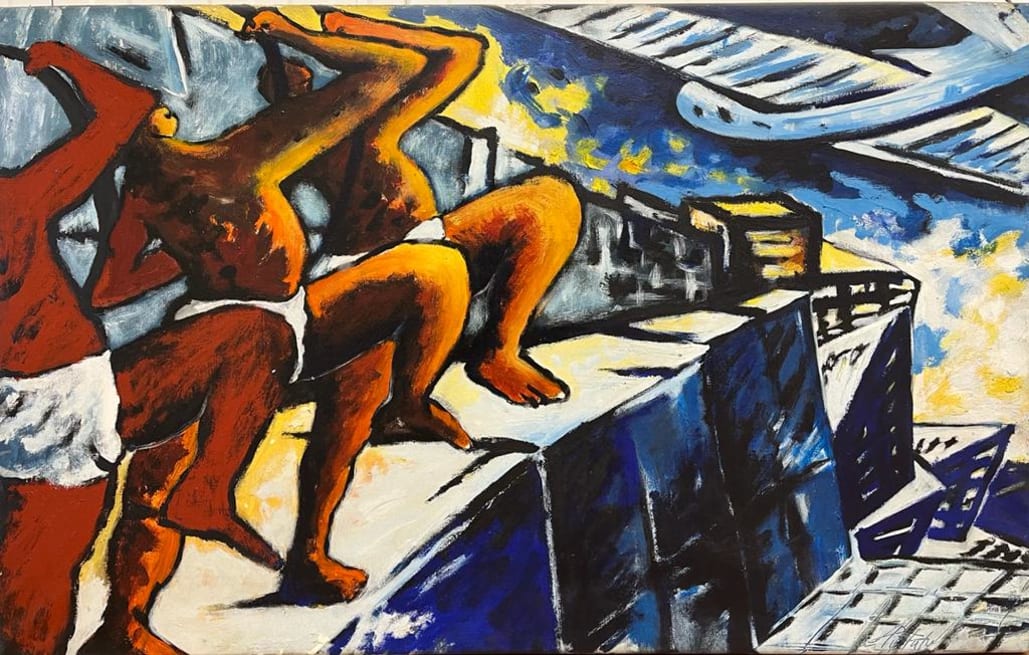 Philippe Hortala
Born in 1960
Bio
Philippe Hortala is an artist from Toulouse. This cheerful man loved his native city. After graduating from the Beaux-Arts of Toulouse in 1983, he moved to Barcelona for nine months, where he painted his "Vues de Barcelone" series. In 1986, he opened a joint studio in Blagnac with Clément Thomas, Alain Fabre and Daniel Bonnal.
After his so-called "Punk" years, the artist changed his method and immersed himself in "Les Jours heureux", a series of paintings that stemmed from his vision of the world.
In 1987, he obtained a grant from the Honenberg Foundation and stayed in New York. Two years later, he returned to live in Toulouse and remained there until his death in 1998. At the same time, he often travelled to Naples in Italy until 1991. He painted many views of the city and notably painted the series of "Combat du poulpe et de la langouste".
Between 1992 and 1997, the artist from Toulouse worked on the "Fraisiers et des Potagers" series and also created sculptures on the theme of food, using kitchen utensils. He also represented birds using gardening tools.
Hortala died on October 2, 1998 in his studio in Toulouse, he was found dead by his father-in-law.
Philippe Hortala died while tinkering in his studio in Toulouse on October 2, 1998, his father found him dead. In the little primer of the artist Ben entitled La vérité de A à Z, we discover, between the word "horizon" and "humor", "Hortala", that Ben defines as the "Little King-Kong of Toulouse".
artworks
I want Art Shortlist to help me acquire a work by Philippe Hortala