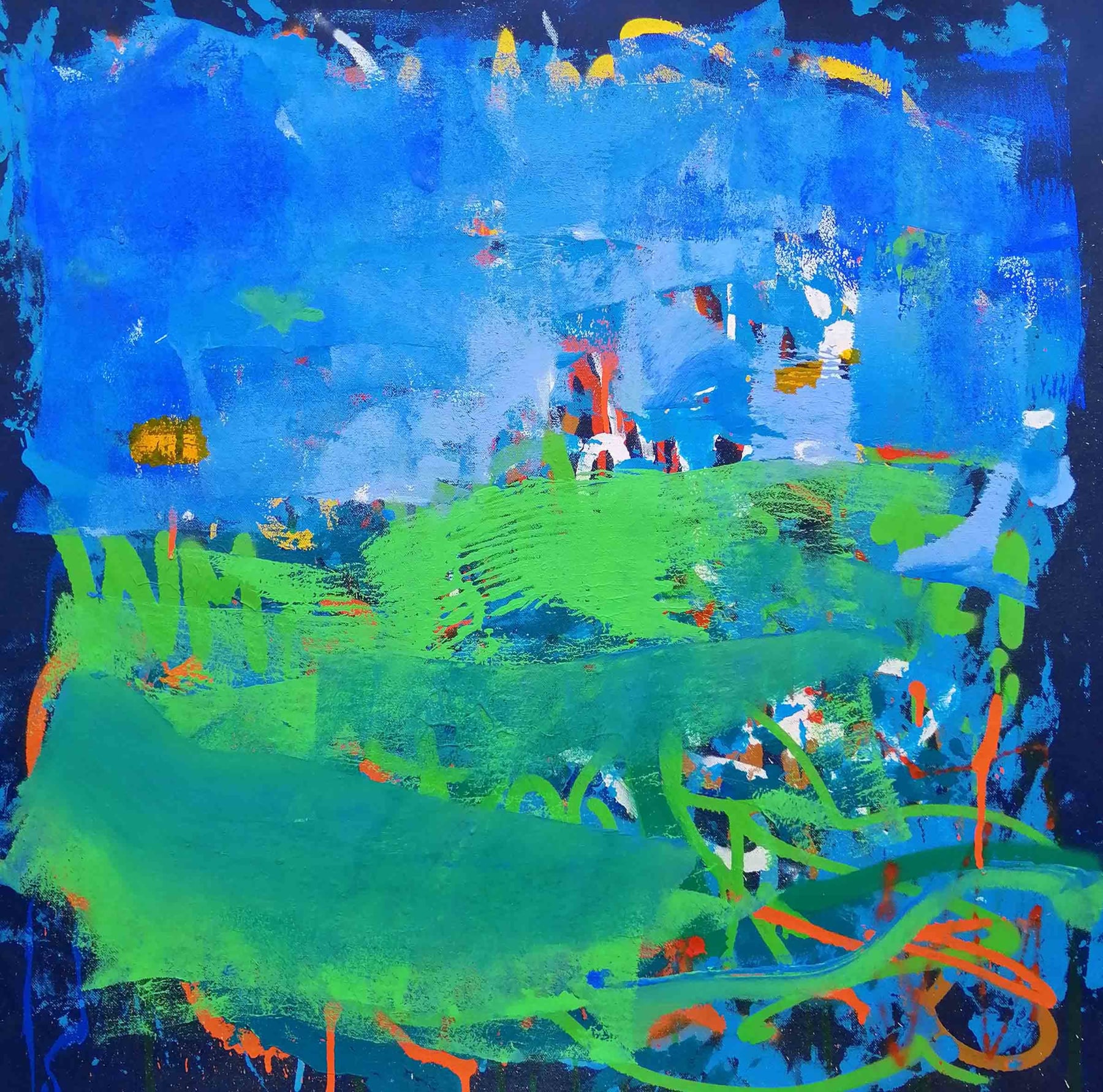 Artwork information
Technique
Acrylic and spray on canvas
Dimensions
60 cm x 60 cm x 3 cm
Signature
Signed and dated on the back
Proof(s) of authenticity
Painting sold with certificate of authenticity issued by the artist.
State of conservation
Very good
Description
"Erased landscape 5" is a mixed media on canvas painted in 2020 by German Bel aka Fasim. It measures 60 x 60 x 3 cm. This painting is signed and dated on the back. On the back, the artist also indicates the dimensions and the technique used.
Provenance
Artist's studio in Valencia, Spain